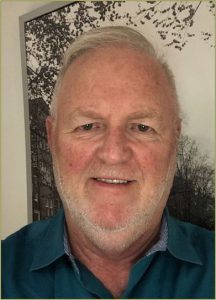 Paul is retired from a 48 year career in the IT business. Since May of 2019 he is a principal of Vancouver Classic Cars, a consulting service for the Automotive Hobbyist. A life long car nut he started his first Restoration at the age of 20, tackling a 1966 Cutlass Convertible that was purchased for $250.00.
Paul has always had a strong affection for Oldsmobile's having Restored 10 of the 1968-1972 model to show level perfection. Not limited to just Oldsmobile's, other muscle cars restored include Mustangs, Camaros and a 1968 Dodge Charger. His proudest achievement was doing a 7-day restoration "Overhaulin" style on his daughters 1992 Volkswagen GTI while she was on Vacation as a graduation present.
Paul had participated in judging at local car events since the 80's and has been Chief Class Judge at the Steamworks Concours as well as its successor The Crescent Beach Concours in Vancouver BC. Since 2018 Paul has joined The Cobble Beach Concours Team as well as Las Vegas Concours and Vancouver Island Concours.
Since 2015 Paul has been a part of the Vintage Certification Team for the annual Muscle Car and Corvette Nationals (MCACN) in Chicago focusing on unrestored and original Olds 442's.
He is a member of the Society of Automotive Historians, and a Director of NAACC, representing Manitoba.
Not limited to Restorations Paul was actively involved in Racing in Newfoundland in the early 70's when The Raindance Formula Atlantic was hosted there as well as several years racing at the Argentia Road circuit. In 1991 and 1992 Paul Participated in car and Drivers "One Lap of America" the legalized successor to the "CannonBall Run". Today's racing activities are limited to a few track days a year with his Mercedes AMG.
Since purchasing his first car, a 1968 Camaro in August 1971, Paul has owned 69 automobiles, His daily ride of choice has been Mercedes Benz since 1978 and currently drives MB AMG.
The family car DNA is inherited by his son who has designed and built his own Formula D street legal race car.
Outside of the car hobby Paul and his wife Heather, spend time doing international travel and doting on Grandchildren in Vancouver and Halifax, NS.