Hobbyist of the Year Award
The NAACC Hobbyist of the Year Award is presented for Dedication and Excellence in Perpetuating North American Automotive Tradition. This prestigious award celebrates auto enthusiasts on multiple levels, including character, community involvement, integrity, and a level of excellent presentation of their vehicle or involvement with a club, a Concours or a major contribution of time and effort in bettering the collector vehicle hobby in Canada.
An inscribed thank you plaque is presented to the recipient in recognition of their accomplishments.
This award was developed in 2013. The first award was presented by NAACC National president John Carlson at the Cobble Beach Concours d' Elegance, Owen Sound, Ontario Canada.
Recipients
2022 Hobbyist of the Year - Vernon Smith, NL
Vernon Smith's collection of antique cars in the tiny community of Swift Current is considered to be one of the best private collections of vintage cars in North America. Vernon charges admission to his museum and donates the proceeds to charity. Over the years he has entertained hundreds of collector car enthusiasts.
In 2022 he was presented the NAACC Hobbyist of the year Award at the Cobble Beach Concours d'Elegance. The Cobble Beach Concours, held in Owen Ontario, is a world ranked Concours and is considered to be the Premier Concours in Canada. Vernon won Most Outstanding Post War Vehicle with his 1957 Cadillac Eldorado Brougham. Located in Swift Current, on the Burin Peninsula highway, Vernon's Antique Car Museum is a hidden gem.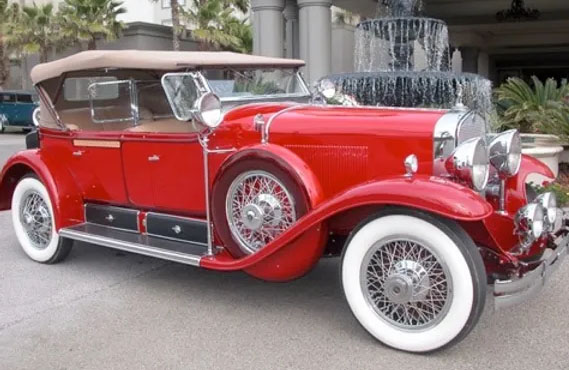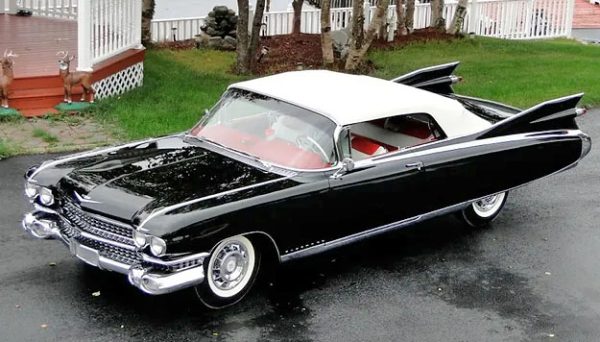 2019 Hobbyists of the Year - Doug and Roberta Parkman, PEI
Doug has always had a great interest in automobiles. He bought his car at the age of seventeen. In 1967 he drove a 1930 Chev Coupe to Expo '67. Doug has held all of the executive positions on the PEIACC ; some, multiple times. He has restored over a dozen vehicles focusing mainly on AMC/Studebaker/Packard and derivatives spanning 1923-1966 over the past 50 yrs. He always focuses on originality.
Doug and Roberta host many individual and groups of enthusiasts at their home/garage. Roberta is a lady of many talents. She plays piano, accordion and sings at many of these functions. Doug is always willing to assist anyone (whether it be repair or comforting advice) with their car issues on short notice. Doug is a past president of the Studebaker Club of Nova Scotia. Doug and Roberta were inducted into the Maritime Motorsports Hall of Fame in New Brunswick in 2009.
Doug raced Go-Karts, Stock cars and Drag raced. He has been an active member of the PEI Antique Car Club for over 55 years and Roberta over 23 years. Doug and his wife Roberta have been active members of the Maritime Chapter of the Studebaker Drivers Club for the past 23 years. Doug is past president. They are both great ambassadors for the hobby. Submitted by Wilfred Moase, VP and PEI Director, NAACC
2018 Hobbyist of the Year - Robert (Bob) Ford, NL
Bob has been on the board of the NAACC for the past 41 years serving as NL Director and Membership Chairman since 1978.
His first antique car of significance was a 1958 Edsel Citation 2 Door Hdtp purchased in Brocton Massachusetts. In 1978 he bought his 1958 Edsel Citation Convertible (one of 930 built). He did a frame off restoration on this car. When it was completed in 1984, he drove this car over 2500 miles to two International Edsel shows in the US where it won 2nd & 3rd place in the convertible class. This convertible was also driven on 2 ½ Coast to Coast NAACC sanctioned tours. Some of his other Edsel's include a 1958 Edsel Pacer 4 dr hdtp (original paint), 1958 Edsel Pacer 2dr hdtp (Canadian Built), 1959 Edsel 2dr hdtp, 1960 Edsel Ranger (one of 295 built). Bob also restored a 1966 Mustang Deluxe Convertible for his wife Thelma, and cars for both of his sons for their 17 Birthday.
He has imported over 180 antique cars from California & other states and provinces into Newfoundland with over 80 of these being Mustangs. He restored and sold them across Canada, USA, Iceland, Norway and in Newfoundland.
Bob was a founding member of the Newfoundland Antique & Classic Car Club 1980. He served as President for the first 6 years. During his presidency he was also the Chairman of the committee that was instrumental in negotiating with Newfoundland Government for the implementation of the first Antique Licence Plates in the Province of NF.
Bob was inducted into the NAACC Hall of Fame in 2001.
2017 Hobbyists of the Year - Fraser & Dorothy Field, Deroche BC
Fraser and Dorothy served as Wagon Masters for two NAACC Cross Canada Tours. In 2017 they led 104 NAACC Canadian Coasters from Victoria BC to Saint John's Newfoundland. For more than 5 years they planned and organized the entire tour. The trip started in Victoria BC and took two months to reach St. Johns traveling the back roads of Canada.
Fraser is the 2018 President of the Central Fraser Valley Chapter of the Vintage Car Club of Canada. In past years he has served seven previous terms as president. Fraser is also the current president of the NAACC Canadian Coasters Car Club.
Fraser has accepted a position on the 2018 NAACC Board of Directors. He will provide leadership and impute on future Cross Canada Tours. The NAACC is grateful for his dedication and leadership. We also owe a huge debt of gratitude to his wife Dorothy for her significant role in organizing two Cross Canada Tours.
2016 Hobbyist of the Year - Carl Becker, BC
Carl Becker resides in Sannich British Columbia. Carl founded (CMAFF) the Canadian Model A Ford Foundation and is the past president. Through Carl's leadership and other Board members efforts CMAFF has been instrumental in updating the Model A Ford Club of America Canadian judging guidelines. Literally, hundreds of hours have been dedicated to this project.
Carl is a past judging committee member of the Model A Ford Club of America. He is also a MAFCA National Best of Show winner. His 1931 Model A roadster has received the MAFCA Award of Excellence.
The NAACC is proud to recognize Carl Becker's achievements and has awarded him the Hobbyist of the Year for 2016.
2015 Hobbyist of the Year - Steve Plunkett, ON
Steve is the founder of the Fleetwood Country Cruize-In. He is most definitely a celebrity in his own right. "We want to honour Steve Plunkett and recognize his many contributions to the car hobby by featuring his cars in the collector class," says Cobble Beach Concours d'Elegance Founder and Chairman Rob McLeese. "Without his help, I don't think this we would have gotten this Concours off the ground five years ago."
Steve opens his doors to the collector hobby to view his wonderful collection every year. "I enjoy the aspect of giving back. I have been lucky in my life thus far and I feel it is important that everyone give back in some small way," Plunkett said. "It doesn't have to be in a big way, but in some small way. Collectively it makes this world a better place." Plunkett, who has called his home "the most public, private residence in Canada," opens up this venue to thousands of people every year.
The NAACC is proud to be associated with Mr. Plunkett and thanks him for his unwavering support and hospitality to the collector car community.
2014 Hobbyist of the Year - Robert McLeese, ON
Rob founded the Cobble Beach Concours d'Elegance in Owen Sound Ontario Canada. This event has become a cornerstone in the Concours world and is considered as one the top 10 Concours in North America and the largest Concours in Canada.
He serves as Founder and Chairman of the Concours. He is also a well known vehicle Concours judge. He judges at many shows including the Arizona Concours, Crescent Beach Concours in BC and Hilton Head Concours in SC. He is the NAACC Director of Eastern Media Relations.
Rob is the President and Founder of Access Capital Corp. Toronto, Canada, a company dedicated to financing and development. Along with his father Willis McLeese he began developing a portfolio of sustainable energy projects in the 1980's that provides small and medium sized companies the funding and developing support needed to invest in environmental projects. The NAACC is honored to have him on its Board of Directors.
2013 Hobbyist of the Year - Gilbert Bureau, St-Laurent Montréal, QC
Mr. Bureau is responsible for establishing one of Canada's oldest Collector Car Clubs. The Voiture Ancienne du Québec (VAQ) The Vintage Automobile Club of Quebec was established more than 45 years ago. It is the largest collector car club in Canada.
Gilbert has been the editor of the prestigious club magazine since the clubs inception. He is a serious Concours judge and club events organizer. He is the Chief Judge at the Blainville Concours d'Élégance and the Editor and Chief of the monthly VAQ publication: "L'Auto Ancienne". He has owned and restored many antique cars from the 1920-50's era. Gilbert has been an Antique car appraiser since 1975.
He was invited to sit as an NAACC Board member in 2013. He is still on the Board as of 2023.