L'Association nationale des clubs automobiles du Canada
MISSION STATEMENT of the NAACC
The National Association of Automobile Clubs of Canada will strive to act as the unified voice of the automotive hobbyist in Canada by promoting and encouraging the preservation of the automobile, its historic lore, and its associated items.
Attention Collector Car World in Canada
The National Association of Automobile Clubs of Canada urges you to cancel all of your activities and meetings until further notice.
 The COVID-19 Virus concern is very real. Please adhere to all Provincial Covid 19 guidelines.
Please call up the following website to receive the latest updates.
So far for 2021 we also have the following provinces confirmed: - Newfoundland - Confirmed but not signed yet until third week of June - will send as soon as received - British Columbia - Confirmed - signing will take place next week- will send as soon as received Thanks to all the great work of the hobbyist for your time and dedication in preserving and enjoying your great rides and also for all the great work you do for the charities in your province. Thank you from the NAACC
ITS OFFICIAL!! The NAACC director in Nova Scotia, Conrad LeLièvre, has confirmed that Automotive Heritage Month has been proclaimed by the NS Government for 2021.
New Brunswick was the first to post their signed declaration of Automotive month in Canada for 2021 back in February
The certificate signed by the Premier of Ontario, who officially acknowledging July as Automotive Heritage Month for Ontario.
The certificate from the Member of Parliament for Niagara, Ontario officially acknowledging July as Automotive Heritage Month for Ontario.
Price Edward Island Automotive Heritage & Collector Car Appreciation Day Proclamation
Some members of various car clubs in BC got together to cruise through Fort Langely and spread joy to all those out walking that day.
#108 -- NAACC Presidents Year End Report
National Association of Automobile Clubs of Canada
Celebrating 50 years of helping the Collector Car Hobby in Canada
Greetings NAACC members and friends,
As 2020 draws to a close I am reflecting back on an unforgettable year. The NAACC has had one of its busiest years ever in spite of the global COVID-19 pandemic.
BOB FORD Sr.
Membership Director, from Mt. Pearl, Newfoundland
Bob and Thelma Ford and their family have been members of the Edsel Owners Club and International Edsel Club since the early 1970's. Bob is now widowed with 2 wonderful adult sons. In Bob's words, "I'm one of the founding members of NF Antique & Classic Car Club formed in 1980 and was elected and served as their president for six years. I'm still very active in all club activities. We are members of Nova Scotia Mustang Club and Bob Jr. is a member of Falcon Club of America".
Bob has been the Membership Director for the National Association for over 40 years. He has also been the NF Representative since they became a member club.
In 2001 Bob Ford was inducted into the National Association of Automobile Clubs of Canada Corporation Hall of Fame and was presented with a life membership. There are no words that can adequately thank the Ford family enough for their contributions to the collector car hobby in Canada.
"The National Association of Automobile Clubs of Canada
L'Association nationale des clubs automobiles du Canada"
The NAACC will encourage a cooperative working relationship between governments, at both the federal and provincial level to prevent restrictive legislation.
The NAACC has renegotiated with ImageWare/Marks for our 2021 & 2022 NAACC discount package.
Our 10% Discount Package is good until April 30, 2022. Click here and go to the Members page, use the Members password your club rep has given you. The password starts with an upper case capital 'P' Use the same password to open up PDF file to print.
Like it or not, ethanol in gas is here to stay
Taken from Hemmings Motor News and distributed by the National Association of Automobile Clubs of Canada Corp. www.naacc.ca
Jim O'Clair's recent post in Hemmings on zinc levels in modern oils led to a discussion about the other fluids we put in our collector cars –
Check out the latest Cruisin' Canada!!!
Thanks to Wilfred for producing this newsletter. 2020 is the 50th anniversary of the NAACC and we are all proud but saddened by the ongoing pandemic. Stay safe everyone, and if you have any stories to contribute, send them to Wilfred!
Save $$ on Duty Free Imports
4 New 'Important' Strategic Partners
Collector Car Appreciation Day 2020
Automotive Heritage Month 2020
50th NAACC Anniversary  Pg 4
Click below to view the newsletter.
Cruisin-Canada-June-2020
Some important new partnerships for the NAACC
Driving Tomorrow's Workforce of Technicians
TechForce Foundation is a nonprofit, 501(c)(3) that champions students to and through their education and into careers as professional technicians.
Not Just a Museum
Whether you're a collector, an automotive enthusiast, or just a fan of cars, the stories in the Motor Mouth Blog will captivate your imagination.
The RPM Foundation supports restoration and preservation training programs for the next generation of automotive, motorcycle and marine craftsmen. The services, resources and grants provided by RPM safeguard the future of the collector vehicle industry by sustaining hands-on training for young adults.
Our vision is to celebrate America's love affair with the automobile and to ensure that the love affair continues for generations to come.
As we grew our community of automotive enthusiasts, we saw a need to preserve the passion of collectible cars and the mark that automobiles have left on American life in the 20th century.
National Association of Automobile Clubs of Canada joins as strategic partner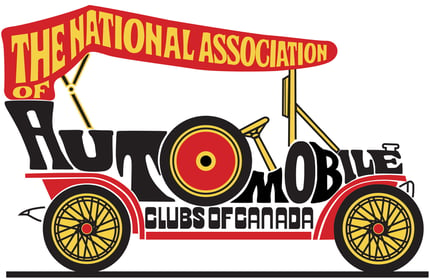 TechForce welcomes The National Association of Automobile Clubs of Canada (NAACC) as a strategic partner in its workforce development campaign to inspire, support and connect the next generation of transportation technicians. A Founding Member and longtime financial contributor to LeMay – America's Car Museum, NAACC strives to act as the unified voice of the automotive hobbyist in Canada. More about NAACC>>
Province of British Columbia Proclaims July 2020 as "Automotive Heritage Month"
Thanks to the efforts of the National Association of Automobile Clubs of Canada (NAACC) , the province of British Columbia is once again declaring the month of July as "Automotive Heritage Month." The province also proclaimed "Collector Car Appreciation Days" (CCAD) on July 10-11, 2020. British Columbia joins several other provinces that have officially recognized the celebration.
I spent Saturday morning at the Crescent Beach Concours D Elegance and was blown away by many of the cars. The Triumph Italia was one of my favourites, basically a TR-3 chassis rebodied by Vignale for the Italian Importer who felt the Italians would not buy a car without roll up windows and modern amenities. The cars styling obviously heavily influenced the boxy Triumph TR4 styling.
Photos by Cam Hutchins
Report by JJ Carlson and Cam Hutchins
Up early Friday morning to get to the track and shooting all day of the qualifying. The entrants cover almost types of auto racing and this year had a large group of Master Endurance Legends USA is a groups of endurance cars offering a snapshot of endurance racing in the US. This group will race at various events across the US in 2019.
Photos by Cam Hutchins
Report by JJ Carlson and Cam Hutchins
The 2019 Concours D Elegance is the perfect ending for the perfect week for Car enthusiasts around the world. Held since 1950 at the Pebble Beach Golf Course it features some of the most significant cars from around the world.
The 2019 Concorso Italiano,
Photos by Cam Hutchins
Report by JJ Carlson and Cam Hutchins
The 2019 Concorso Italiano was held once again at the Black Horse Golf Course with over 800 Italian vehicles on hand to please everyone. Anniversaries are important at car shows and this is the 50th anniversary of the Ferrari Dino, 60th anniversary of DeTomasa Automobili and 70th anniversary of the Abarth brand.
 2019 Visit to LeMay, America's Museum
Photos by Cam Hutchins


We went to the LeMay Americas museum in June to make sure we were able to see the Bullitt Mustang. I had not been for a couple of years and my brother had never been so it was definitely time for a visit. So much has changed since my last visit, but the Bullitt Mustang and Chi Town hustler really stood out.
Doug and Roberta Parkman 2019 NAACC Hobbyists of the year –PEI
Doug has always had a great interest in automobiles. He bought his car at the age of seventeen. In 1967 he drove a 1930 Chev Coupe to Expo '67.
Protecting your engine by using the right oil-2019
From Hemmings and tech guru, Jim O'Clair, for an explanation of the problems classic car owners have when choosing a modern motor oil. Courtesy of the NAACC
By Rob McLeese Last year the Eastern NAACC journalism team made Their annual pilgrimage down to Concours of America. One of the themes of the 2018 show was Cars of the Jet Age which included the General Motors Firebirds I, II and III, all developed in the 1950's by Harley Earl and his team. These cars were far ahead of the era in terms of the technology that was included in them.
2017 Concours of America from
a Canadian perspective!
Road trip, the eastern Canadian media team of the NAACC left Toronto midday Friday, July 28th for   The Inn at St. John's – Plymouth, Michigan. more>>
Click on Thumbnail to go to post I was extremely happy with the choice of Nissan/Datsun as Feature Marque for the 45th Rolex Monterey Historic Races this year, as it probably is the only time I will be able to actually drive one of the featured marques to the race. It also was the 35th anniversary of when my parents took me to the Vintage races at Laguna Seca for the first time.