L'Association nationale des clubs automobiles du Canada
MISSION STATEMENT of the NAACC
The National Association of Automobile Clubs of Canada will strive to act as the unified voice of the automotive hobbyist in Canada by promoting and encouraging the preservation of the automobile, its historic lore, and its associated items.
Attention Collector Car World in Canada
The National Association of Automobile Clubs of Canada urges you to cancel all of your activities and meetings until further notice.
 The COVID-19 Virus concern is very real. It has been suggested by authorities that group size should be limited to 5 people or less.
Please call up the following website to receive the latest updates.
Past National Association of Automobile Clubs of Canada National President Len Langlois receives rare honour for his dedication to EMS profession
Len Langlois received Governor General's Exemplary Services Award Medal 3rd bar
Article by Ellwood Shreve, Dec 22, 2020
Thousands of people have received the Governor General's EMS Exemplary Services Award Medal, but Len Langlois has joined a rare club to have received their 3rd bar recognizing 50 years of service.
The 81-year-old former owner-operator of the Chatham & District Ambulance Service, received the honour on Monday while in his hospital room at the Chatham-Kent Health Alliance in Chatham.
But a ceremony was still able to take place at the Doug Arbour EMS Headquarters in Chatham, via video link, where his two sons Kevin and Ken, both paramedics who followed his footsteps, took part.
"Thank you for this honour and recognition today," said Len Langlois. "Special heartfelt thanks to my family for their support and my two sons, Kevin and Kenny, for following in my footsteps.
"This is a wonderful Christmas present," he added. "May you all stay safe, healthy and happy this holiday season."
Ken Langlois said he and his brother learned the ropes from their dad by partnering with him for years when they worked a day shift.
"Right from management all the way through right down to patient care . . . it was fun times," he said.
"He was actually harder on us than a normal boss, because he was our chief and we had to do it his way," Ken Langlois said.
"We had to toe-the-line, wear a tie every day and boy things have changed since we worked for him," he added.
John Prno, chair of the national advisory committee for the Governor General's Exemplary Service Medal, said about 7,500 paramedics to have received this medal across Canada, but Langlois is one of only eight to be recognized for 50 years' service.
"So, it's an extremely rare occasion to have someone receive that third bar for 50 years," he said.
He added one of the other seven was the late Doug Arbour, a former Chatham councilor, who employed Langlois before selling him the ambulance service.
Langlois' career began in Windsor in 1956 and he continued working with various private services including Arbour Ambulance in Chatham and London Ambulance through 1974. In 1975, he opened Chatham & District Ambulance Service operating as chief until the Chatham-Kent EMS was created.
Prno said Langlois is receiving the honour for his "extraordinary career" as manager of the ambulance service as well as for the role he took in retirement to preserve the history of EMS by opening the Southwestern Ontario Ambulance/Emergency Service Museum.
"Every paramedic in Ontario owes him a debt of gratitude for that," said Prno.
Mike Sanderson, provincial committee chair for the exemplary service medal, said, "To be clear, the EMS Exemplary Service Medal is not a long service medal – it is not awarded solely on the basis of having achieved a set number of years' service – it is awarded only to individuals whose service has been recognized as being exemplary in nature, as confirmed locally, at the provincial committee level and at the national committee level."
He said Langlois was instrumental in the development and support of both the local EMS service, educational requirements, mentoring of future leaders, and as a leader of the provincial management group, the Ontario Ambulance Operators Association, where he served with distinction on the board for many years including terms as board member, president and past president.
Don MacLellan, general manager of the Chatham-Kent EMS, thanked Langlois for what he did to establish what is the local paramedic service today and preserve and promote the EMS profession.
"You have certainly built a great legacy that I do see through Ken and Kevin . . . in how they treat patients and how they serve the community," MacLellan said.
New Brunswick NAACC Director retires after 13 years of significant service.
As president and CEO of the National Association of Automobile Clubs of Canada I wanted to take this opportunity to personally and publicly recognize and thank Ron Haines for his significant contribution to the NAACC and to the collector car hobby in Canada. Ron is often the first to volunteer. Please call up the New Brunswick Proclamation page and you will see Ron with the Minister of Tourism proudly accepting the Automotive Heritage Month and Collector Car Appreciation Day Proclamation. On behalf of the National Association of Automobile Clubs of Canada thank you Ron for all that you have done for the collector car hobby. We wish you fond memories and look forward to visiting with you and your wife Ann on the next Cross Canada Tour.
Our warmest regards.
John Carlson
President/CEO
NAACC
"The National Association of Automobile Clubs of Canada
L'Association nationale des clubs automobiles du Canada"
The NAACC will encourage a cooperative working relationship between governments, at both the federal and provincial level to prevent restrictive legislation.
#108 -- NAACC Presidents Year End Report
National Association of Automobile Clubs of Canada
Celebrating 50 years of helping the Collector Car Hobby in Canada
Greetings NAACC members and friends,
As 2020 draws to a close I am reflecting back on an unforgettable year. The NAACC has had one of its busiest years ever in spite of the global COVID-19 pandemic.
DOUG KEITH
NAACC Treasurer and Representative from Saskatchewan
Doug is a hands-on restorer and does most of his own work. He and his wife Sharon have four adult children and live in Regina, Saskatchewan. In Doug's words "I farmed for 32 years, recently retired and now work full time as a real estate agent, commercial property manager and developer.
I am an active supporter and past president of the Regina Antique Auto Association and have served on the executive for eighteen years as well as being registration chairman for our swap meet for twenty-six years. I am one of two NAACC representatives from our club and secretary for the Saskatchewan Association of Automobile Clubs."
He has served as Treasurer on the executive of the National Association of Automobile Clubs of Canada since 2001, the executive of the Saskatchewan Association of Automobile Clubs since 2010, the Board of Directors of The Canadian Model A Ford Foundation since 2012.
The NAACC has renegotiated with ImageWare/Marks for our 2021 & 2022 NAACC discount package.
Our 10% Discount Package is good until April 30, 2022. Click here and go to the Members page, use the Members password your club rep has given you. The password starts with an upper case capital 'P' Use the same password to open up PDF file to print.
Like it or not, ethanol in gas is here to stay
Taken from Hemmings Motor News and distributed by the National Association of Automobile Clubs of Canada Corp. www.naacc.ca
Jim O'Clair's recent post in Hemmings on zinc levels in modern oils led to a discussion about the other fluids we put in our collector cars –
Check out the latest Cruisin' Canada!!!
Thanks to Wilfred for producing this newsletter. 2020 is the 50th anniversary of the NAACC and we are all proud but saddened by the ongoing pandemic. Stay safe everyone, and if you have any stories to contribute, send them to Wilfred!
Save $$ on Duty Free Imports
4 New 'Important' Strategic Partners
Collector Car Appreciation Day 2020
Automotive Heritage Month 2020
50th NAACC Anniversary  Pg 4
Click below to view the newsletter.
Cruisin-Canada-June-2020
Some important new partnerships for the NAACC
Driving Tomorrow's Workforce of Technicians
TechForce Foundation is a nonprofit, 501(c)(3) that champions students to and through their education and into careers as professional technicians.
Not Just a Museum
Whether you're a collector, an automotive enthusiast, or just a fan of cars, the stories in the Motor Mouth Blog will captivate your imagination.
The RPM Foundation supports restoration and preservation training programs for the next generation of automotive, motorcycle and marine craftsmen. The services, resources and grants provided by RPM safeguard the future of the collector vehicle industry by sustaining hands-on training for young adults.
Our vision is to celebrate America's love affair with the automobile and to ensure that the love affair continues for generations to come.
As we grew our community of automotive enthusiasts, we saw a need to preserve the passion of collectible cars and the mark that automobiles have left on American life in the 20th century.
National Association of Automobile Clubs of Canada joins as strategic partner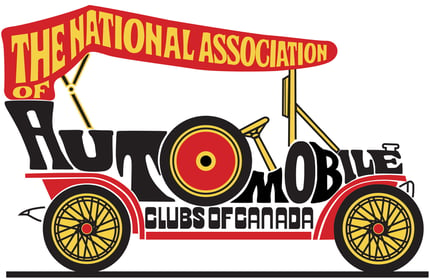 TechForce welcomes The National Association of Automobile Clubs of Canada (NAACC) as a strategic partner in its workforce development campaign to inspire, support and connect the next generation of transportation technicians. A Founding Member and longtime financial contributor to LeMay – America's Car Museum, NAACC strives to act as the unified voice of the automotive hobbyist in Canada. More about NAACC>>
Province of British Columbia Proclaims July 2020 as "Automotive Heritage Month"
Thanks to the efforts of the National Association of Automobile Clubs of Canada (NAACC) , the province of British Columbia is once again declaring the month of July as "Automotive Heritage Month." The province also proclaimed "Collector Car Appreciation Days" (CCAD) on July 10-11, 2020. British Columbia joins several other provinces that have officially recognized the celebration.
I spent Saturday morning at the Crescent Beach Concours D Elegance and was blown away by many of the cars. The Triumph Italia was one of my favourites, basically a TR-3 chassis rebodied by Vignale for the Italian Importer who felt the Italians would not buy a car without roll up windows and modern amenities. The cars styling obviously heavily influenced the boxy Triumph TR4 styling.
Photos by Cam Hutchins
Report by JJ Carlson and Cam Hutchins
Up early Friday morning to get to the track and shooting all day of the qualifying. The entrants cover almost types of auto racing and this year had a large group of Master Endurance Legends USA is a groups of endurance cars offering a snapshot of endurance racing in the US. This group will race at various events across the US in 2019.
Photos by Cam Hutchins
Report by JJ Carlson and Cam Hutchins
The 2019 Concours D Elegance is the perfect ending for the perfect week for Car enthusiasts around the world. Held since 1950 at the Pebble Beach Golf Course it features some of the most significant cars from around the world.
The 2019 Concorso Italiano,
Photos by Cam Hutchins
Report by JJ Carlson and Cam Hutchins
The 2019 Concorso Italiano was held once again at the Black Horse Golf Course with over 800 Italian vehicles on hand to please everyone. Anniversaries are important at car shows and this is the 50th anniversary of the Ferrari Dino, 60th anniversary of DeTomasa Automobili and 70th anniversary of the Abarth brand.
 2019 Visit to LeMay, America's Museum
Photos by Cam Hutchins


We went to the LeMay Americas museum in June to make sure we were able to see the Bullitt Mustang. I had not been for a couple of years and my brother had never been so it was definitely time for a visit. So much has changed since my last visit, but the Bullitt Mustang and Chi Town hustler really stood out.
Doug and Roberta Parkman 2019 NAACC Hobbyists of the year –PEI
Doug has always had a great interest in automobiles. He bought his car at the age of seventeen. In 1967 he drove a 1930 Chev Coupe to Expo '67.
Protecting your engine by using the right oil-2019
From Hemmings and tech guru, Jim O'Clair, for an explanation of the problems classic car owners have when choosing a modern motor oil. Courtesy of the NAACC
By Rob McLeese Last year the Eastern NAACC journalism team made Their annual pilgrimage down to Concours of America. One of the themes of the 2018 show was Cars of the Jet Age which included the General Motors Firebirds I, II and III, all developed in the 1950's by Harley Earl and his team. These cars were far ahead of the era in terms of the technology that was included in them.
2017 Concours of America from
a Canadian perspective!
Road trip, the eastern Canadian media team of the NAACC left Toronto midday Friday, July 28th for   The Inn at St. John's – Plymouth, Michigan. more>>
Click on Thumbnail to go to post I was extremely happy with the choice of Nissan/Datsun as Feature Marque for the 45th Rolex Monterey Historic Races this year, as it probably is the only time I will be able to actually drive one of the featured marques to the race. It also was the 35th anniversary of when my parents took me to the Vintage races at Laguna Seca for the first time.