Doug Keith
Representative from Saskatchewan
Updated Feb 2011
My wife Sharon and I have four children aged 23 to 31 years old, and live in Regina, Saskatchewan. I farmed for 32 years, recently retired and now work full time as a real estate agent, commercial property manager and developer.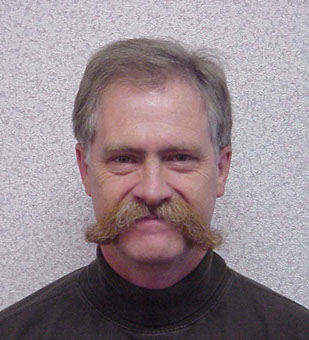 I am currently an active supporter and past president of the Regina Antique Auto Association and have served on the executive for eighteen years as well as being registration chairman for our swap meet for fifteen. I am one of two representatives from our club to, and secretary of the Saskatchewan Association of Automobile Clubs.
I bought my first Model "A" Ford in 1969 and have been in love with them ever since. I now have two 1930 Tudor Sedans and am working on a 1929 Special Coupe. Filling out the collection are: 1953 Oldsmobile Deluxe 88, 1960 Oldsmobile 98 (purchased new by my grandfather), 1938 Chev Master Deluxe Sports Sedan, 3 Chevy Pickups (51,52,53) 1940 Diamond T Truck plus many future projects not running as yet. My motorhome is a 1964 MCI highway bus that enables us to spend a couple of months in the south, "roughing it smoothly". This is the second antique bus I have owned and converted and the fact that it is an old timer only makes it more interesting!
I came on the NAACCC board of directors in 2001, serving as treasurer, and have enjoyed becoming involved in the more political aspects of the hobby, and helping to make sure our old cars can remain on the highways without too many restrictions.
I believe that in order to protect the hobby from well meaning environmental legislation and restriction we must have an organization that can speak to governments with a strong, unified, national voice. I also believe that the NAACCC and present executive is capable of being that voice.