My trip to the Concorso Italiano for the 2015 event was the 6th time I had been able to take in the show. Getting there early was the key to getting great shots as the crowds move in quickly.
I parked as close as they allowed to the gate and grabbed my cameras and headed to the area where the cars were driving in. Such a great spot to see them all arrive. I snapped away and then wandered through the crowds and snapped what I could. Patience is the key.
I took copious notes on a voice recorder only to lose the recorder at Mazda Laguna Seca Raceway. UGH… so here is my report… from memory.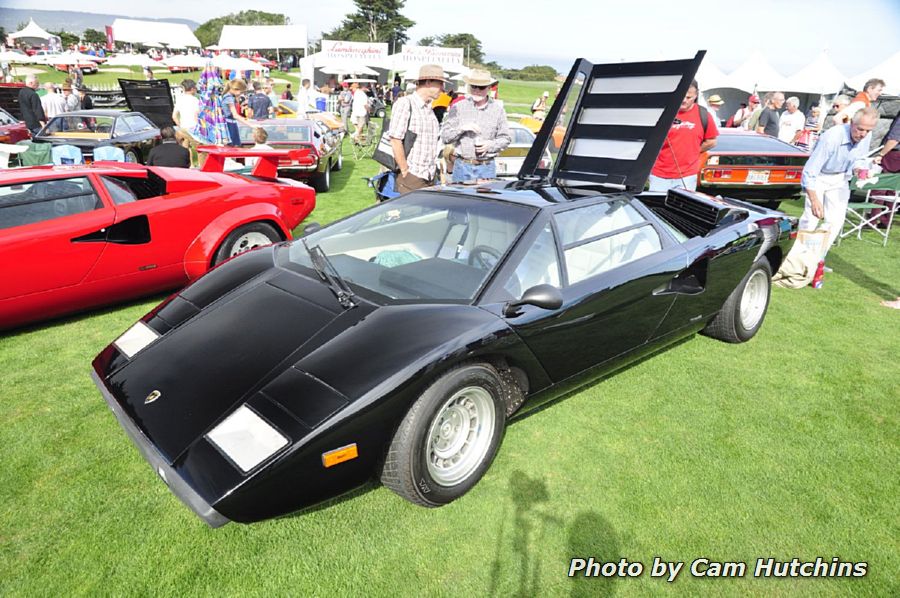 The first fellow I spoke with was busy polishing his Black first generation Lamborghini, but his wife mentioned to me that he had bought the car of the Saudi Royal Family. Originally purple, the car was driven while one of the young Saudi Princesses drove it to school in the US. When the car went back home the present owner was working for the Royal Family and also went overseas. When his contract was up he was offered a great deal to buy the car and brought it home to the US.
Painted Black, he drove it many miles before undertaking a full restoration… by himself… and then driving it many more miles. The car is the perfect testament of how great the first generation of Lamborghini Countachs really are. He pointed out the differences between the early "Periscope cars" and the more common second generation cars.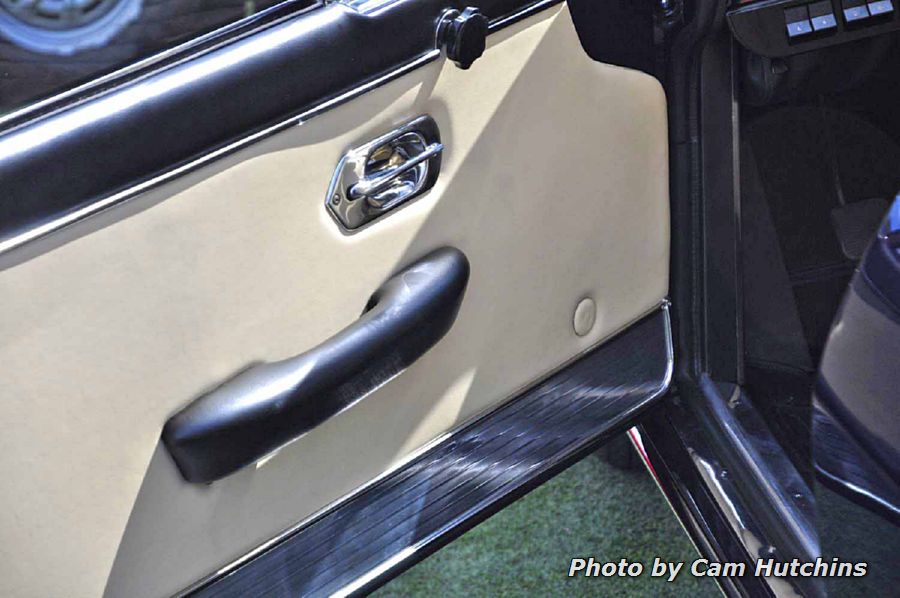 One Ferrari owner showed me his trunk full of original tools and even the small opening in the lower door that a crank can be inserted to raise or lower the drivers window if the battery were to fail.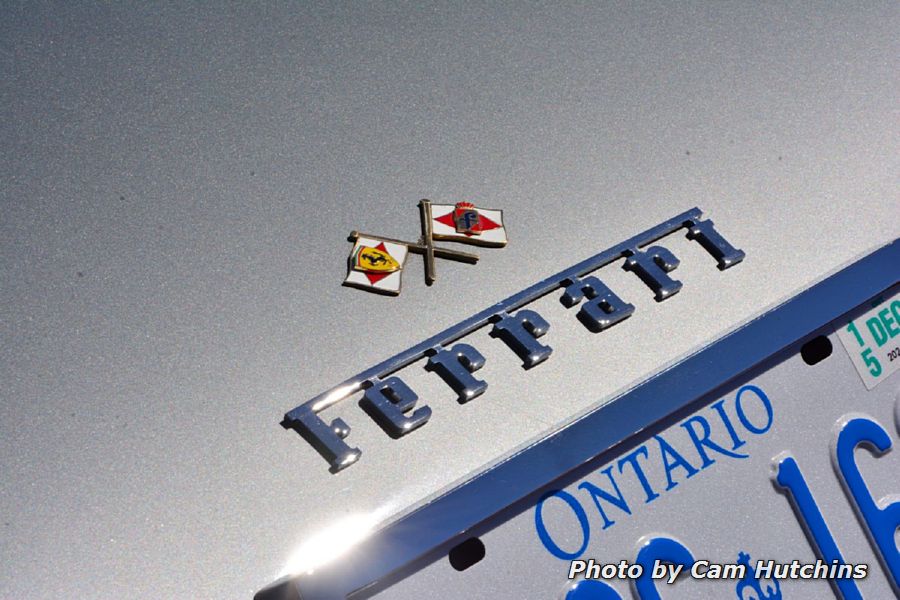 I spoke with one owner who had bought hi 1962 Ferrari new and even saw a Ferrari with Ontario plates, but did not meet the owner. I snapped lots of pics of similar cars lined up row upon row and had the pleasure of meeting the Nephew of the fellow who owned the Iconic Ferrari Test Rossa that was silver with a red stripe that Dennis Gray had photographed back in the day…I still have the mounted print in my Garage.
I hope you enjoy my images and hopefully next year I will not lose my notes!!!
Click here for the Full Gallery of the 2015 Concorso Italiano Photos by Cam Hutchins>>