Quail Lodge Resort and Golf Club, Carmel Calif. – Of all the events taking place on this classic car weekend, The Quail is simply a must see. Think of this one as all inclusive – all you can eat, all you can drink and all the cars, both historic and new, that you can shake a stick at. Also, I'm not talking about a cheeseburger and fries here folks – The Quail is gourmet! This year there were five on-site areas to eat, each having a different specialty. Spiced chicken, artichoke, steak, shrimp, swordfish, six different salads and many desserts including gelato, just to name a few. I had three plates of strawberry shortcake! O.k. so in the end I regretted eating three plates, but it was just that good, I had to. Did I mention wine, beer, martinis and of course champagne and caviar – I mean, what concourse is complete without caviar right? Anyway, I'm sure that there was something else I needed to mention about the Quail – oh yes, the cars!
This year the key classes were the 12 Hours of Sebring, the 25th Anniversary of Porsche's engineering masterpiece – the 959, Dan Gurney Eagle Race Cars, and tribute to Lamborghini's famous test driver Valentino Balboni. Being of the younger generation that I am, I really enjoyed the Sebring cars. Included was a 2008 Porsche RS Spyder, which actually won this year. This car is really an engineering marvel and represents the best of technology today. It pretty much has carbon fiber everything, helping to keep its weight down to a scant 1760 pounds, and even with current A.C.O. restrictions it still pumps out 475 HP. At that weight think of a brand new Corvette, but with 1000 HP and way way way better, ridiculously good, crazy handling and braking – very nice.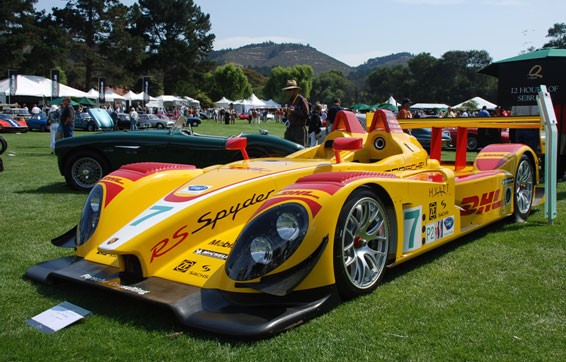 2008 Porsche RS Spyder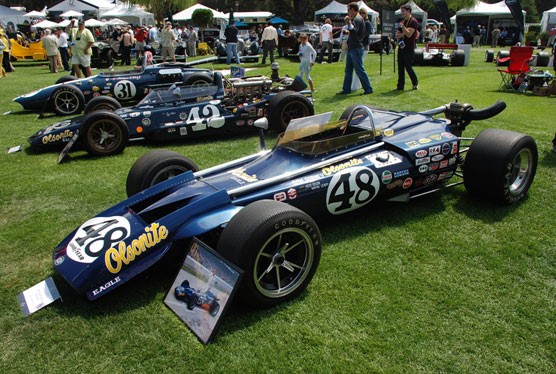 Gurney Eagles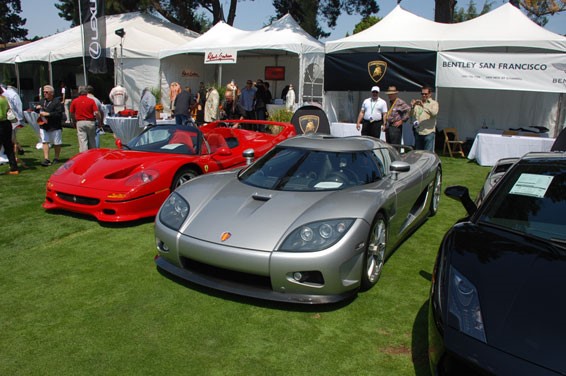 Ferrari F50, Koenigsegg CCX and Lamborghini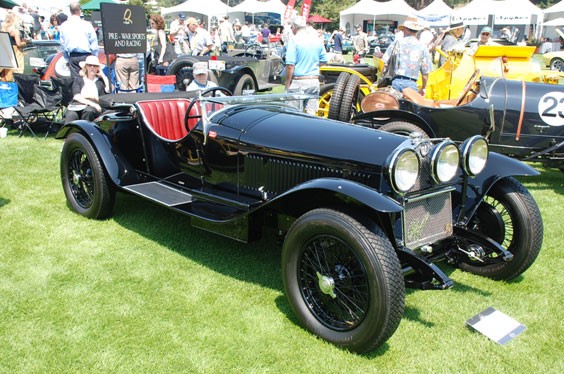 Alpha Romeo 6C 1750 Super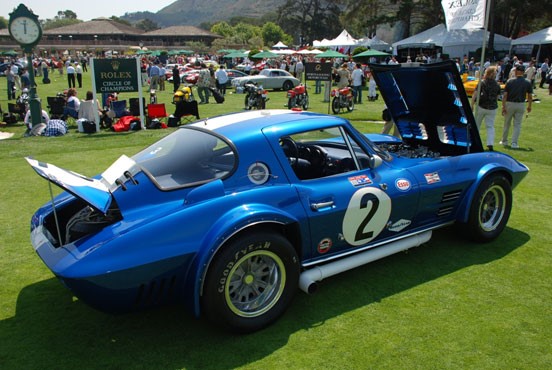 1963 Corvette Grand Sport
Other classes included: The Great Ferraris, Post War Sports and Racing, Super Cars and Sport and Racing Motorcycles. I really enjoyed seeing the Gurney Eagles as they aren't cars that you get to see at most events. I didn't realize that most of them were turbocharged. Additionally, the size of the turbo's that these cars use is crazy – I'm not talking about some diminutive Garrett T3 from a Mazda Speed here. Some of these cars had turbo's that were literally one foot cubed in size – just massive. Moreover, the tires on some of these cars were like three tires in one – many equal or wider than 15 inches.
The Supercars were also very cool to see being much more diverse than last year. Included was a Ferrari F50, Koenigsegg CCX (1.7 million), Ferrari P4/5 custom, a few Lambo's including a Revention, Jaguar XJ 220, Porsche GT-3 and a Mosler MT 900S – very nice.
Best of Show went to Bruce Meyer and his stunning 62' 289 Cobra in Black –appropriately numbered "1".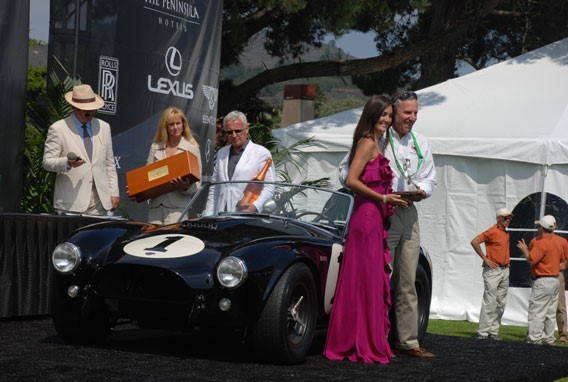 The Quail is unique because with the "all inclusive" setting, everyone has an equal opportunity to do, try or taste the same things – making the atmosphere more social. Everyone has a wine glass! In a nutshell, Quail brings a certain flair to the West Coast, which really needs to be experienced to be appreciated. Now, if you want to go to this great event, register early – as in the year before early, because there were over 6000 people on the waiting list this year. Hope to see you there next year with a glass of wine in your hand!