The National Association of Automobile Clubs of Canada
L'Association nationale des clubs automobiles du Canada


Website updated August 10, 2016

For British Columbia residents only.
Ladies and Gentlemen,
ICBC has asked that the (NAACC) National Association of Automobile Clubs of Canada help distribute the following collector car survey. Click on the web site below to complete the ICBC Survey. The survey will take approximately 8 to 10 minutes to complete. It is available from August 8, 2016 and will close August 29, 2016.
You will have undoubtedly heard the great news about the BC Government extending the Modified Collector plate to 1974. Also, you may have heard the news about the BC Government granting permission for fenderless vehicles 1940 and older to be operated on paved dry roads in BC. These are areas that the NAACC, Collector Car Club Council, SVABC, BCHRA and the VCCC have been working on for many years. Bob Kelly of the SVABC had a significant influence on the minster involved to help extend the 'Modified' collector plate from 1958 to 1974. The BCHRA and fenderless committee members Dan London, Keith Biddlecombe, Rick Ross, Art Brumpton and Jim Winter also had a great influence on the acceptance of fenderless vehicles in BC. Many groups met with ICBC over the past 20 years. Jim Mcdonald, Fred Bennett. Nigel Mathews and John Carlson met with AirCare and ICBC for over 13 consecutive years on a monthly basis. Each person represented a particular group of collector car enthusiasts. The NAACC under the direction of John Carlson and SVABC under the direction of Nigel Mathews continue to meet regularly with ICBC.
Getting both Provincial and Federal legislation changed is very involved and time consuming. Many people have made significant contributions over the years to ensure that the old car hobby is looked after. In my opinion, spreading the recognition to all of the clubs and individuals who have made contributions is very important.
Thank you for your continued support.
Best regards,
John Carlson
President/CEO
NAACC
www.naacc.ca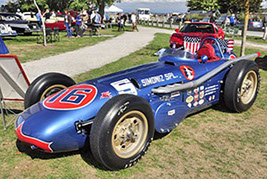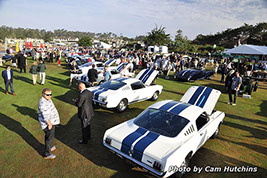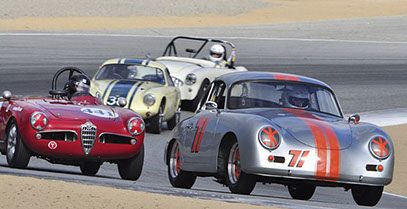 April 21, 2016
"A special thank you from Carl Becker, the president of the Canadian Model A Ford Foundation. Carl, the foundation board and the Model A Ford members across Canada are very appreciative of the NAACC and what it does for the hobby".
Read Letter>>


Subject: Alert-----Stolen Vehicle
1928 Blue Chevrolet Coupe Stolen RCMP File # 2014-1542653
"As of May 11, 2016 this vehicle is still missing"
Stolen on or about November 15, 2014 near Herronton AB. more>>
Importing a Vehicle to Canada from the USA ‐ Jan 2016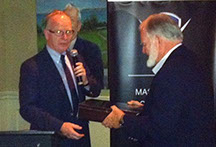 At the Cobble Beach Concours d' Elegance opening banquet the Lee Iococca Award was presented to the NAACC President John Carlson.
It is the first time in it's history that it has been awarded to anyone outside the USA
June 2015 ------Ethanol Free Gas
pure-gas.org
Welcome to the definitive list of stations that sell pure, ethanol-free gasoline in the U.S. and Canada!
Download the pure-gas.org card sheet, print it to card stock, cut the cards out and hand them to everyone you meet!
Northwest Deuce Days
Every three years the streets around the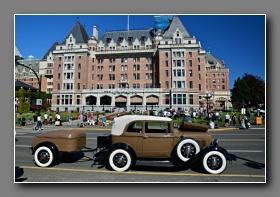 inner harbour, the British Columbia Parliament Buildings and the venerable Empress Hotel are filled with classic cars and more than a third of them are 1932 Fords of all models and descriptions.
nore>>
Fenderless Law changed in BC.
July 2, 2016
This is one of the many announcements that will be coming to the Collector Car Hobby in BC.
Over the years many individuals and groups have worked very hard to help bring about this BC law change. more>>
Reports Number 95 and number 96
Report No 96
-BC Government has relaxed the rules for fenderless vehicles 1940 and older .
-Pacific North West Deuce Days
-Cobble Beach Concours d Elegance Plus more...
Report No 95
NAACC Makes the Canadian Car Collector World a Better Place
- ICBC
- Paint & Finishes
- Club & Officers Insurance
CENTENNIAL CARAVAN: CANADA'S COASTERS RIDE AGAIN! 2017
By: Michel Lamoureux
For Fraser Field of Deroche, British Columbia, life on the road has largely amounted to attending the sick and aiding the injured. Which is what you do, of course, when you spend thirty years at the wheel of a fast-paced, wailing-siren ambulance as a paramedic. So it's no surprise that Fraser's knowledge of, and interest in, these life-saving utilitarians grew with time. Plus, if you're a car guy to boot, why not collect them too. And so, Fraser's job-to-passion transition led to him owning various such models and makes, including a unique 1957 Chevrolet Bel Air, a couple of late '60s Pontiac Bonnevilles, a 1972 Cadillac, as well as a rare 1948 Chevrolet Panel currently being restored for future use.more>>
The Rolex Monterey Motorsports Reunion has a new Logo and the 2016 Schedule has been updated for 2016.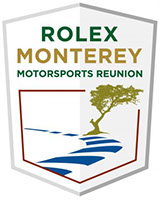 Described as a museum springing to life, the Rolex Monterey Motorsports Reunion is the largest event held during the famed Monterey Classic Car Week, and is the only event where cars are doing what they were originally intended to do…race. Approximately 550 race cars are invited to compete in the world's premier motoring event. more>>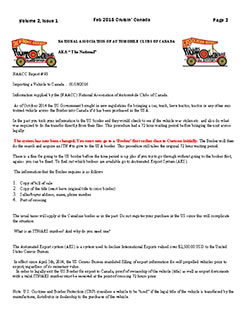 LeMay-America's Car Museum - Artifacts don't stay in museums anymore.
Three of ACM's cars, a 1957 Chevrolet Nomad, a 1961 Chrysler 300G and a 1966 Ford Mustang, drove from ACM in Tacoma Wa. to the place of their automaker's origin, Detroit, Michigan, Learn more of this historic trek here>>
​

EVERYTHING OLD IS NEW AGAIN!
Replica Market Revolutionized by Landmark Law
The year 2015 will be remembered for many things. For fans of classic cars, it represents the beginning of a new era. Thanks to a years-long effort by the SEMA Action Network (SAN), as well as the industry that supports us, the U.S. Congress passed a bill that will soon enable consumers to purchase turn-key replicas of classically-styled vehicles. more>>
The NAACC will be keeping a close eye on this as it concerns Canadian Laws.
The NAACC want to welcome William Armstrong as a new NAACC Director representing Ontario Canada. more>>
2016 NAACC Canadian Standards for Appraisers, Insurance Companies & Vehicle Owners
Published by the NAACC Formerly NAAACCC
Pebble Beach Concours d'Elegance August 16, 2015


Once each year in August about 200 of the most prized collector cars and motorcycles in the world roll onto the fairway of what is often called the best finishing hole in golf — the famed eighteenth at Pebble Beach Golf Links. Tire meets turf and transformation occurs: the stage is set for one of the most competitive events in the automotive world. The occasion is the Pebble Beach Concours d'Elegance.
Cobble Beach Concours –Owen Sound Ontario Canada—September 13, 2015
Canada's Premier Collector Vehicle gathering
Cobble Beach Golf Resort Community presents the 3rd annual Cobble Beach Concours d'Elegance. Held on the 18th fairway of Cobble Beach, this extraordinary bayside course will play host to a rich assortment of international automobiles
and distinguished guests.
©2015 National Association of Automobile Clubs of Canada
NAACC Corporate Secretary 529 Princess Street, Estavan Sask. S4A 2E8 Secretary@naacc.ca
NAACC Headquarters Office 3512 Marine, Belcarra BC V3H 4R8 President@naacc.ca