L'Association nationale des clubs automobiles du Canada
MISSION STATEMENT of the NAACC
The National Association of Automobile Clubs of Canada will strive to act as the unified voice of the automotive hobbyist in Canada by promoting and encouraging the preservation of the automobile, its historic lore, and its associated items. The NAACC will encourage a cooperative working relationship between governments, at both the federal and provincial level to prevent restrictive legislation.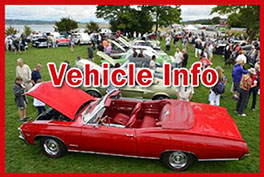 Please keep aware of what is happening in your area.
I am going to write mayor and council and ask that, if and when, they do ban all cars from the Vancouver downtown core that they make exception for old cars that are on a club sanctioned event or are
performing a chartable service such as a wedding.
Soon we will be overrun by By–Laws here in the Vancouver city core.
John Carlson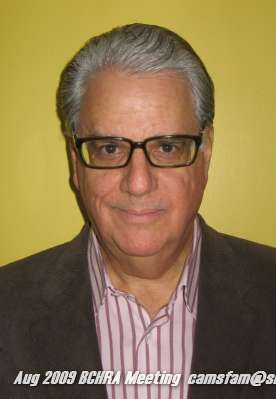 JAN 12, 2017 | BY MICHEL LAMOUREUX
BEFORE ENZO & F1, GILLES VILLENEUVE LOVED FORDS, AND RACED MUSTANGS
MONTREAL, QUEBEC (CANADA) – During a wonderful conversation with retired Ford VP of Design Jack Telnack it was suggested that I contact the Ford Performance communications team to relay a little-known fact about the life of the legendary Canadian racer Gilles Villeneuve. Any enthusiast knows that Villeneuve spent six years in Grand Prix racing with Ferrari, winning six races and widespread acclaim for his performances before being killed in a 140-mph crash during qualifying for the 1982 Belgian Grand Prix. But few know that Gilles was a true Ford guy.
For the full story click here
Villeneuve's Ford Fondness Had Him Racing Mustangs Before Joining Enzo in F1>>
LeMay America's Car Museum Travels Across Country –2017
Travel with America's Car Museum. Mingle with fellow automotive enthusiasts and welcome three stunning red vintage vehicles, a 1957 Chevrolet Nomad, a 1961 Chrysler 300G and a 1966 Ford Mustang, as they make a pit stop on their 2,150-mile road trip through the snow and ice on their way "home" to the Motor City for the opening of the North American International Auto Show.
more>>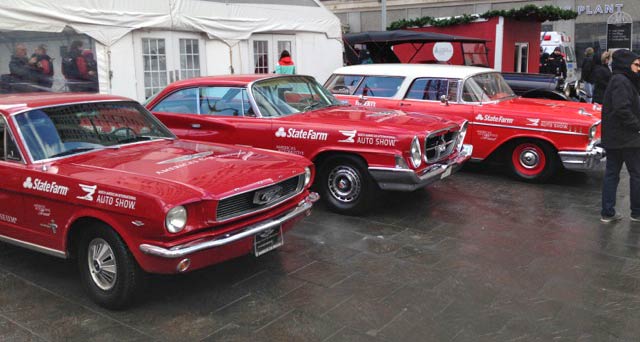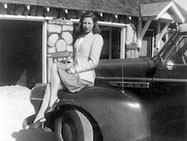 The unintended outcomes of a Concours d'Elegance.
Or how to preserve the automotive heritage…. musically!
Fate has a way of making the strangest of things happen in our lives. At times, we're left gazing at the sky, dumbfounded, wondering what invisible lightning bolt just zapped us when, as the old phrase goes, planets line up – suddenly, unexpectedly, powerfully. This is one such story, which tells of the most revered road on the continent, of American automobiles at their best, and of the brilliant artists whose remarkable music, both now and then, brings it all together in timeless fashion. (click here to see full article)
First published in HAGERTY Weekly News (Feb. 15-21, 2016), this article and music provided courtesy of NAACC Quebec Director Michel Lamoureux working with celebrity singer/composer/pianist Carol Welsman. Turn on your sound!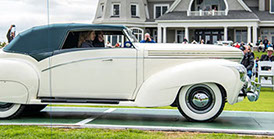 Best of Show
1938 Graham 97 Supercharged Cabriolet Coachwork by Saoutchik Edgar Masters,
Copake Falls, NY