I first became aware of RM Auctions in Monterey California during "Car Week". I am lucky enough to be able to cover the events for the NAACC website and try to see what cars are available at the various auctions happened during car week. I am always on the lookout for cars with a Canadian connection and it is not surprising there are quite a few cars with a Canadian Connection.
Often times they are owned by fellow Canucks or once were. But sometimes they have American ownership but the cars were restored in Canada. In my neck of the woods RX Autoworks has consistently shown great cars at Pebble Beach. Literally just a blocks away JellyBean Autocrafters restored a 1938 BMW 327/28 that was on the Lawn of Pebble Beach.
Two of the cars I got to see at Pebble Beach that really grabbed my attention, The Edsel Ford Roadster and The Plymouth XNR were both restored by RM Restoration. RM Auto Restoration was started by Rob Myers in 1976 in Chatham-Kent, Ontario. An endeavor that started out as an effort to help his customers prepare and sell their cars ended up with Myers starting RM Auctions in 1991. Within 20 years they sold a Ferrari Testa Rossa for a then staggering $12.4 million.
With all the success of RM Auctions, in 2015 it was announced that RM Auctions and Sotheby's would enter into a strategic partnership after Sotheby's purchased 25% of the RM Auction. They are headquartered in Blenhiem Ontario also have offices in Germany, the UK and the States.
1960 Plymouth XNR Concept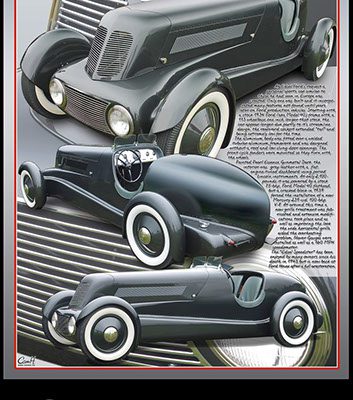 1934 Ford Edsel Speedster
1937 Delage D8 120 Letourner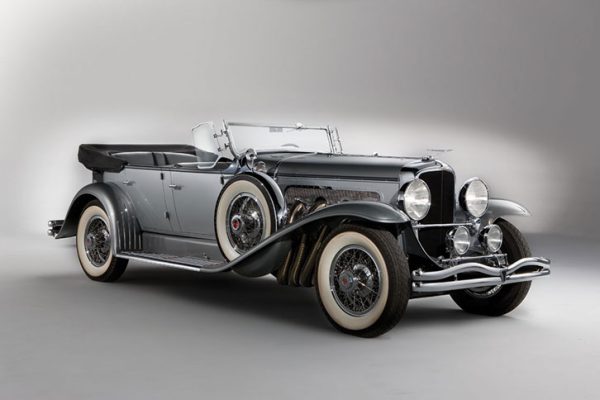 1929 Duesenberg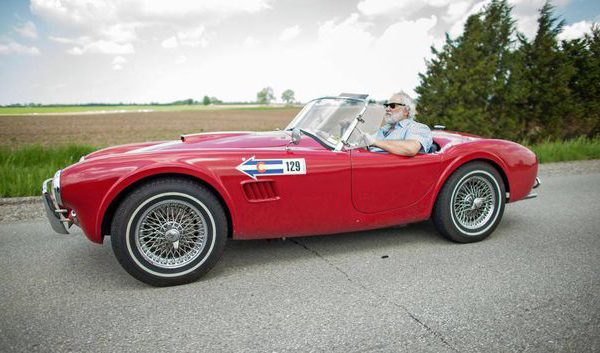 Rob Myers driving his 1963 Shelby 289 Cobra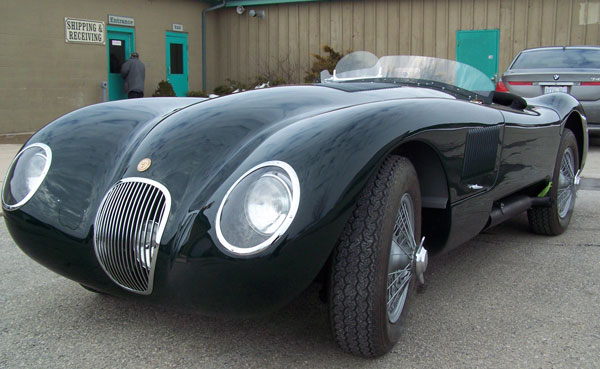 1952 Jaguar C-Type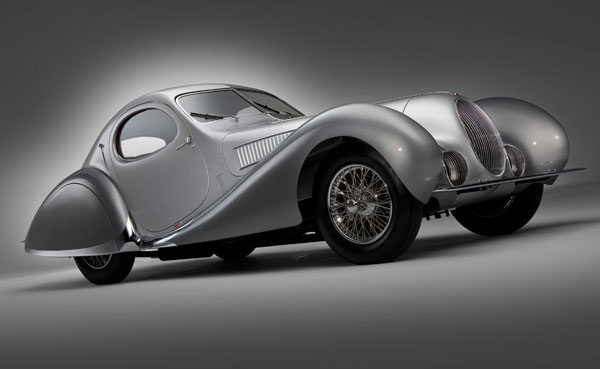 1938 Talbot Lago T150CSS Figoni Teardrop Coupe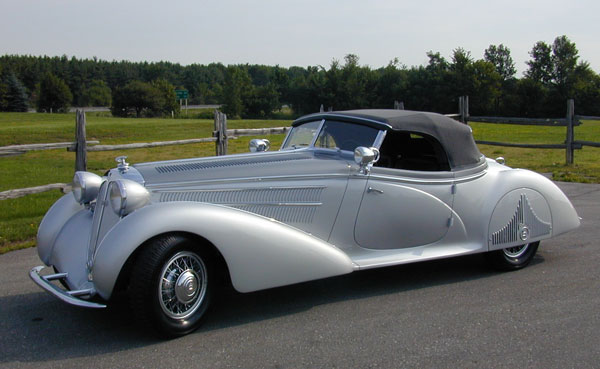 1938 Horch 853A
1947 Talbot Lago T26 Figoni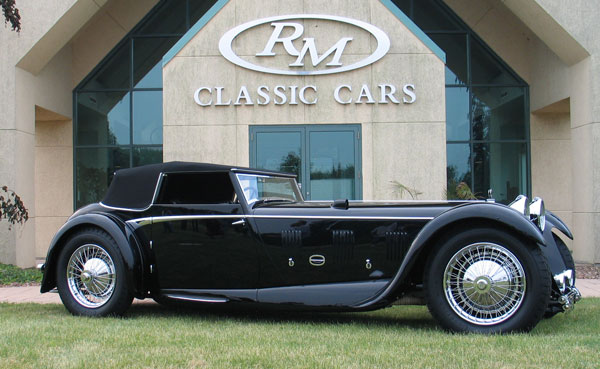 1931 Daimler Double Six 50