We went to the LeMay Americas museum in June to make sure we were able to see the Bullitt Mustang. I had not been for a couple of years and my brother had never been so it was definitely time for a visit. So much has changed since my last visit, but the Bullitt Mustang and Chi Town hustler really stood out.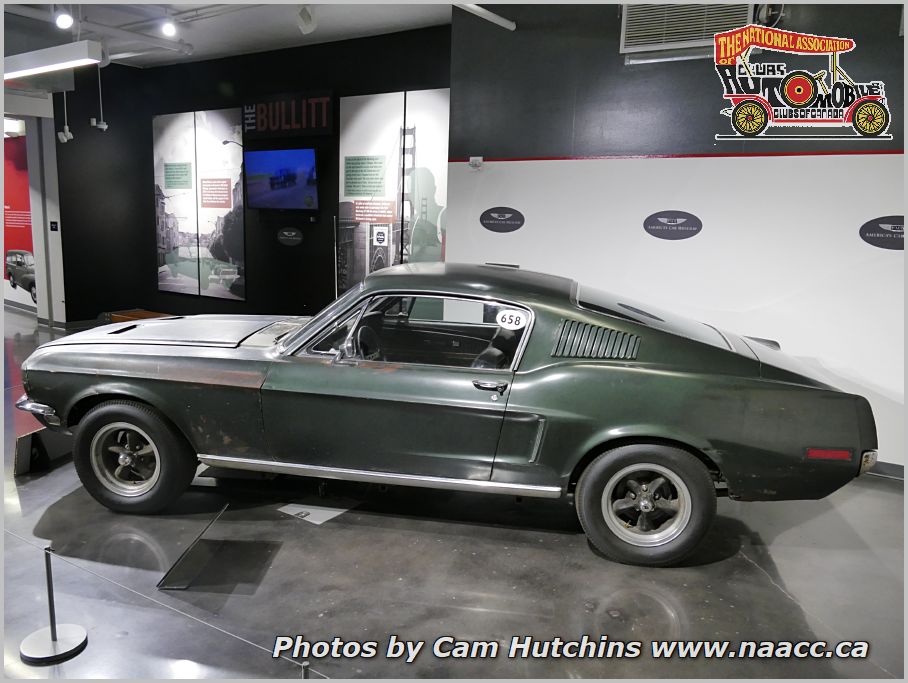 I have seen the Rambler with the Ferrari engine before, but it is really an amazing bit of technical wizardry to see the craftsmanship that went into such a creation.
The front entrance has a red Ferrari Testa Rossa and a red 1964 Studebaker Lark to make sure you know this museum has something for everyone. To really confirm this is a newer Bullitt Mustang, a 1980 Plymouth Arrow Pickup, an early 60's Dodge convertible and on the wall is a Grand Prix car!
The Car from the movie Bullitt did not disappoint and it looks like it had battled many fights and remained the victor. It came with the GT package, 390 Ford V8 and 4 speed manual transmission, had American Racing Mag wheels and a beefed up suspension to hold the extra weight of the camera and gear. Small square tubes are still visible under the rockers and they were used to hold external camera gear. It was on loan by Sean Kiernan before it went for auction later on in the year.
On the main floor that was a great selection of Cadillacs including a 1957 Cadillac Eldorado Brougham 4 door sedan with a stainless steel top and air suspension. This car was $13,074 when new and was delivered to Conrad Hilton of the Hilton Hotels.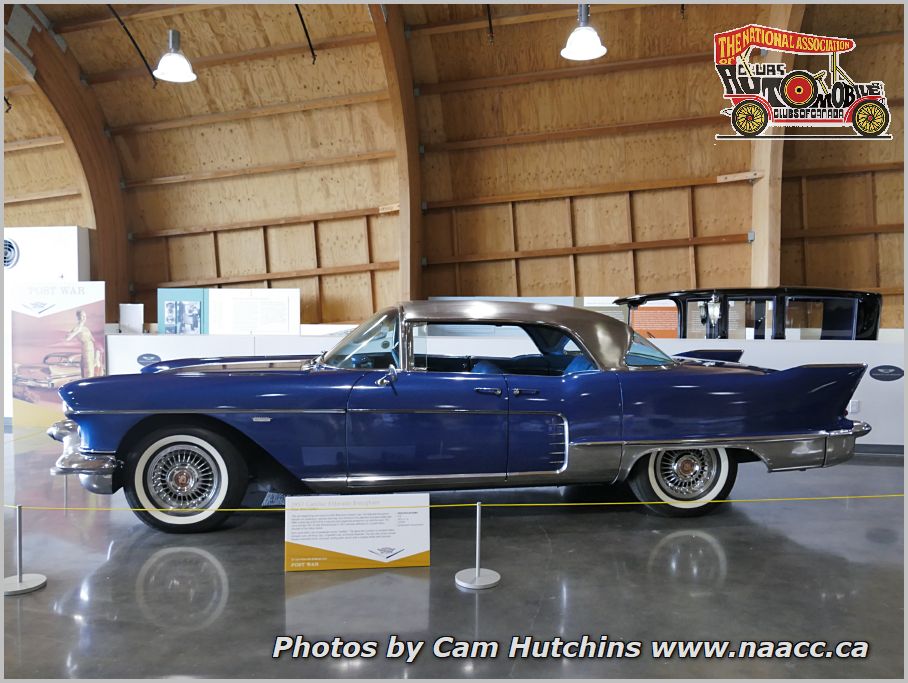 There was also a 1919 Cadillac Type 57 Phaeton that was offered new in ten body styles and two different wheel bases. The 1917 Cadillac Type 55 two door Roadster on display was one of over 18,000 1917 Cadillacs sold. Really going back in time was a 1906 Cadillac Tulip Touring Car. The five passenger touring had the one cylinder 98 cu. In 10 hp engine with chain drive. Cadillac had introduced a 4 cylinder engine in 1905, but the single cylinder sold well and was in production till 1908. The engine was under the drivers seat but to go with the fashion a false hood was added in front o mimic a front engine design.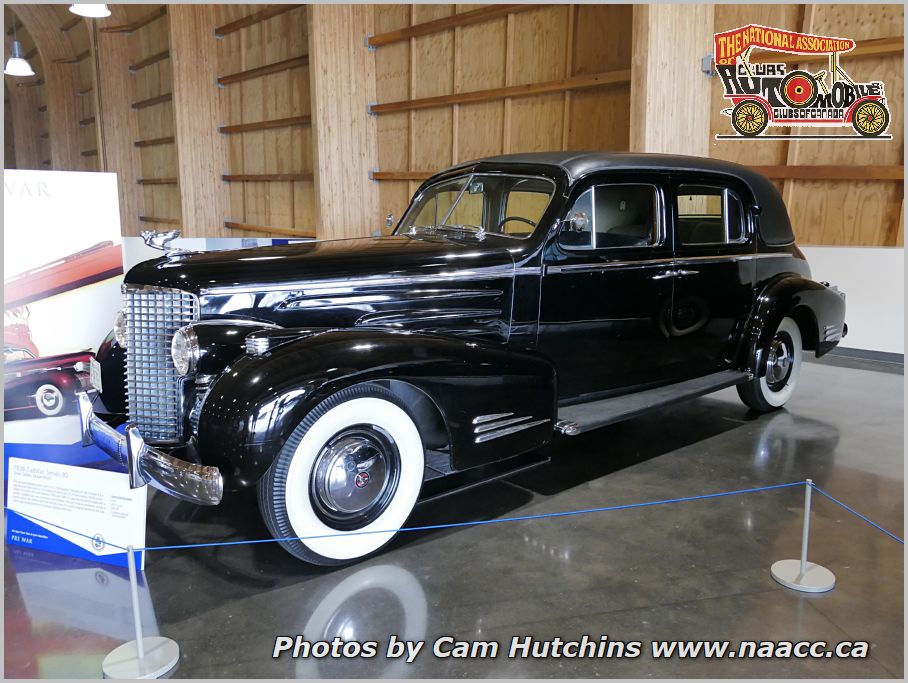 One of the most significant Cadillac on display to a Canadian was the 1938 Cadillac Series 90 town Sedan custom built for the President of GM Canada, R. S. McLaughlin. It is a one of a kind two seat limo. Powered by a Cadillac V16 of 431 cu. In. Putting out 185hp it is owned by 4th owner and is all original except for a vinyl roof replacing the original leather roof.
Another car from a significant owner is the 1917 Crane Simplex bought by John D Rockefeller Jr as a birthday gift for his Father's 78th birthday. Powered by a 564 cu. In. 6 cylinder producing 46hp.
A 1972 Hurst/Oldsmobile is the only time an Indianapolis pace car was not sponsored by an auto maker but rather developed by Hurst Performance. Out of 629 Hurst Pace Cars built only 220 had a sunroof.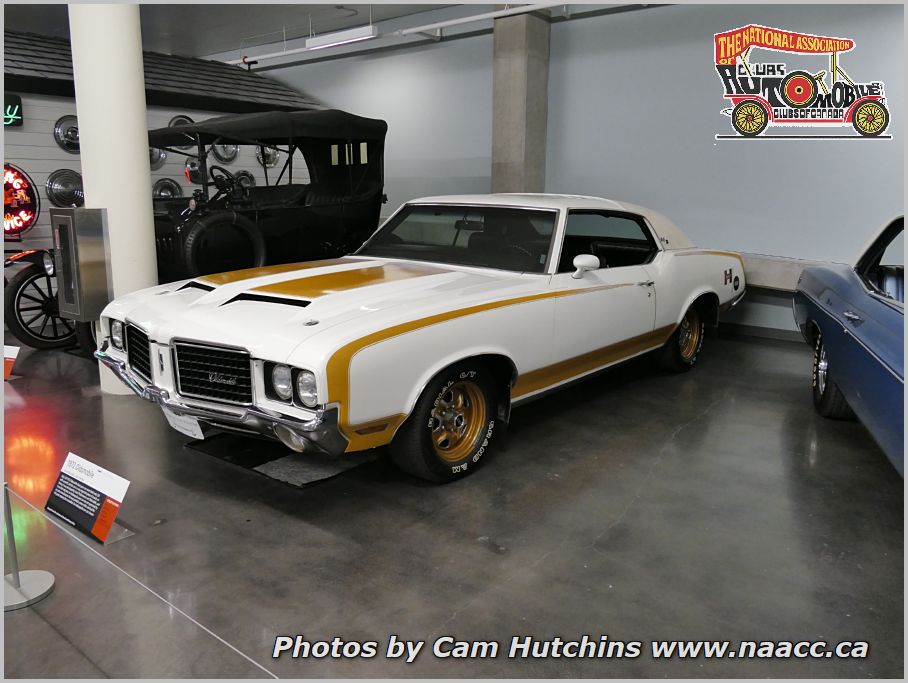 On loan from Shaun B. Coleman is a 1965 Chevrolet Impala SS that finished 4th at Darlington driven by Roy Mayne and this represents the best finish for Mayne in his 139 races spanning 1963 to 1974.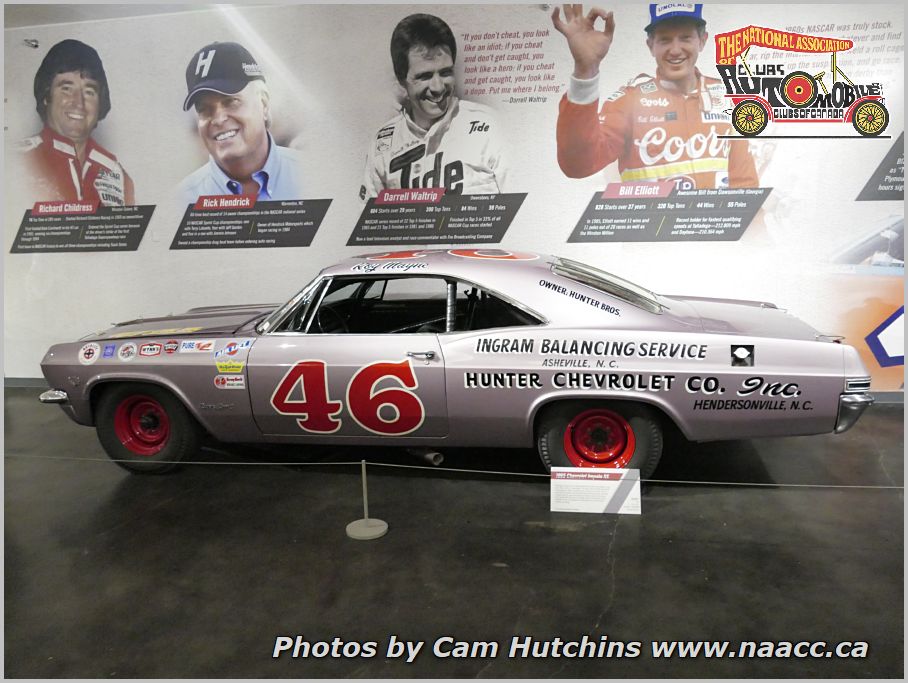 A recreation of the 1954 Dodge Meadowbrook built to compete in the 1954 Carrera Panamericana 2,000 mile race in Mexico. Originally built by the Portland Rose Society, the race was considered the most dangerous in the world.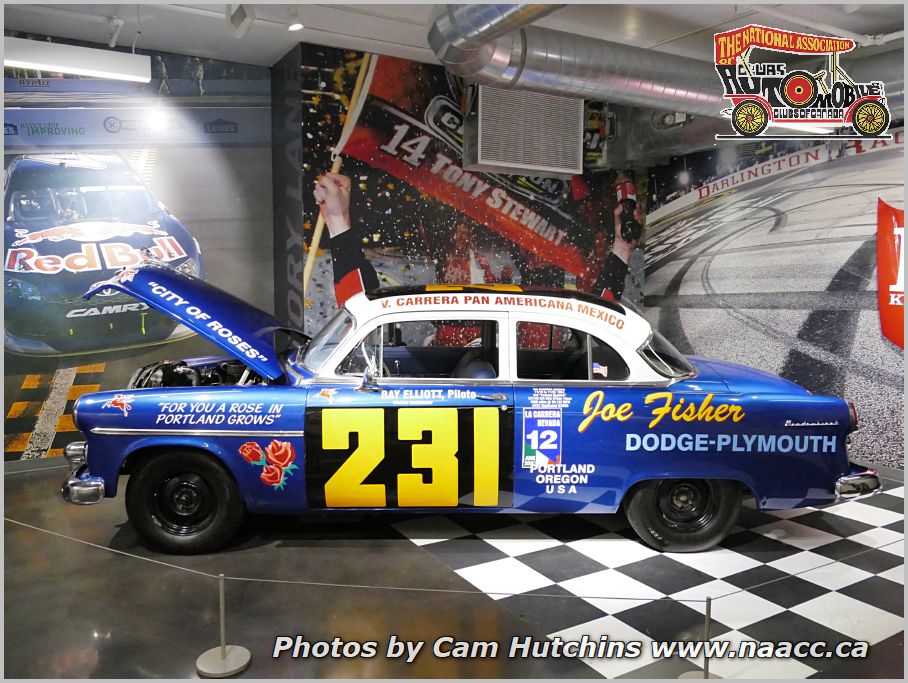 Electric cars are all the rage, but the 1919 Stanley Steamer was a very powerful alternative to gas engine 100 years ago. The car was capable of travelling 200 miles and at speeds up to 75 mph.
Photo Gallery