The 2019 Easter gathering of the Vintage Car Club of Canada's Vancouver chapter was held on the very outskirts of Vancouver at the Trev Deeley's Harley Davidson dealership on Boundary road. The cars and a few trucks gather at the back parking lot the cars were a stellar collection of very eclectic old tin. At noon, they all headed out on a cruise to a mystery location for refreshments.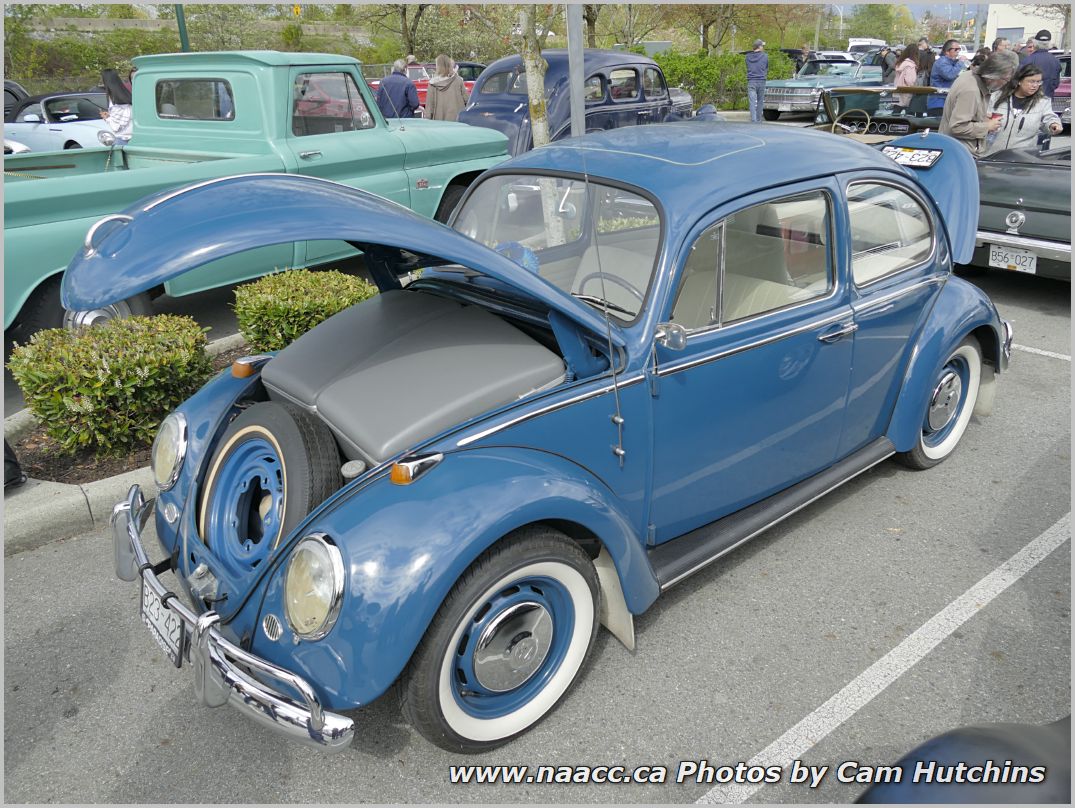 I had never seen a VW Beetle with fitted suitcase before and there is a good reason for this. Only very few were ever made.
Driving in late was Vic Bourne in his nearly century old Model T center door sedan. He jokingly said he left the day before to get there when he did.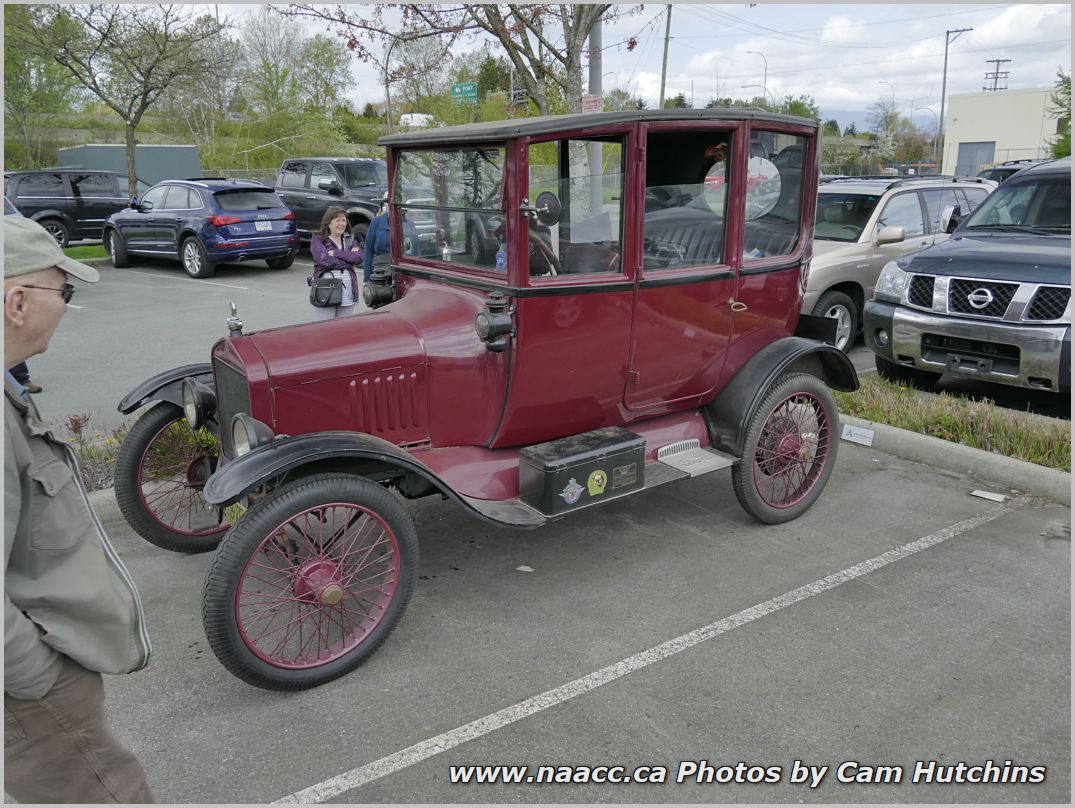 The cars were amazingly varied and I even got to see Zephyr Convertible right next to an flamboyant Chrysler 4 door sedan that I was told was a twin to the one used by the Rockefeller family in New York.
An extremely rare TVR sat next to a very numerous Model A. A 1968 Camaro with a six cylinder with a 3 speed manual transmission is almost exactly as it came from the factory, except when the column shifter wore out GM could only fix it with a floor shifter. Another rare car to see now days was a 65-65 Pontiac Tempest Convertible. So many have been restored into GTO's it is nice to see an original.
The one problem with a lot of these cruises is that without registration cards, it is often hard to tell what the story of the car is. The owners are off looking at cars because the stop is short, but the pay off is you get to go on a cruise and that is always a win-win!
Photo Gallery