This past September the Cobble Beach Golf Resort Community hosted its 6th annual Cobble Beach Concours d'Elegance. This extraordinary automotive weekend kick started on Friday evening with a cocktail reception at the Cobble Beach Lighthouse where some lovely 40 and 50 foot yachts were bobbing gently in the breeze at the adjacent dock. On Saturday morning with Cars & Coffee at Cobble Beach presented by Michelin, spectators enjoyed over 150 cars primarily from around Ontario as they gathered on the Cobble Beach driving range and enjoyed a day on the sparkling shore of Georgian Bay. (Cars and Coffee image will follow)
While folks enjoyed Cars & Coffee, Concours participants and Judges enjoyed a tour of Grey County with stops at the Grey Roots Museum and Archives including the Moreston Village (which has a replica of a garage from the 20's) and a delicious pulled pork lunch at the Wiarton Keppel Airport before returning to Cobble Beach for homemade ice cream from the local Big Bay General Store.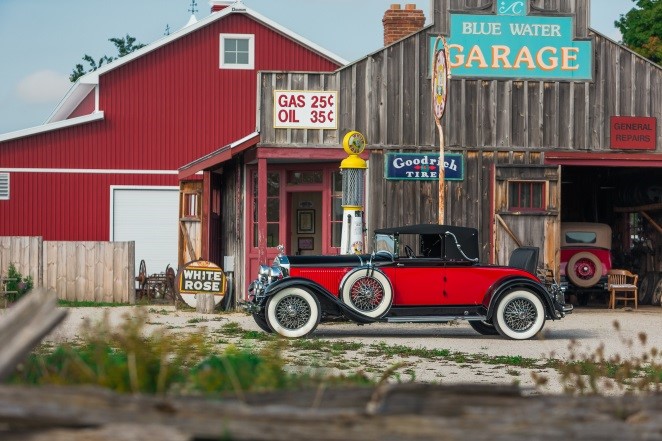 Saturday afternoon was filled with two seminars. The first "How to Sink or Swim at Classic Car Auctions" was packed with attendees eager to hear from the panel of experts (which included a procurement specialist from Barrett Jackson) on the ins and outs of buying and selling at classic car auctions. The second seminar was "Evolution of Design, over 100 years of GM in Canada" presented by Kip Wasenko. Kip, a former Design Engineer from Cadillac who was responsible for the modern era Cadillac design, shared stories of his 40 year design career with GM in the U.S., Europe and Australia.
Saturday evening the Cobble Beach Golf Resort hosted the Kick off Dinner presented by Chubb. This dinner celebrates the car owners, judges and sponsors who make this event possible. Each year the Cobble Beach Concours d'Elegance supports two charities through live auctions, raffles & direct donations and we are pleased to announce that $81,500 was raised in 2018 bringing the grand total over 6 years to more than $440,000.
Sunday brought fog in the early morning as the Concours cars were loaded onto the 18th fairway show field.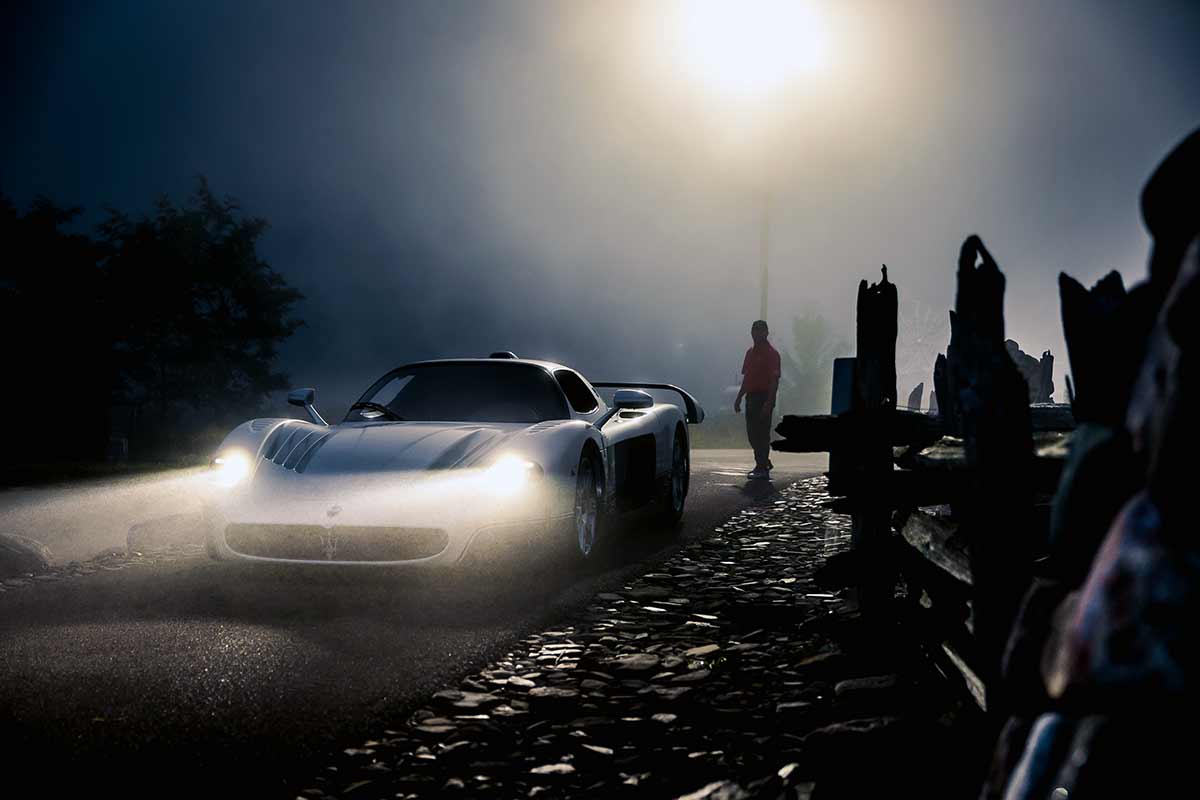 By the time gates opened at 9:00 a.m. the fog was lifting to unveil a great 80+ degree F sunny day.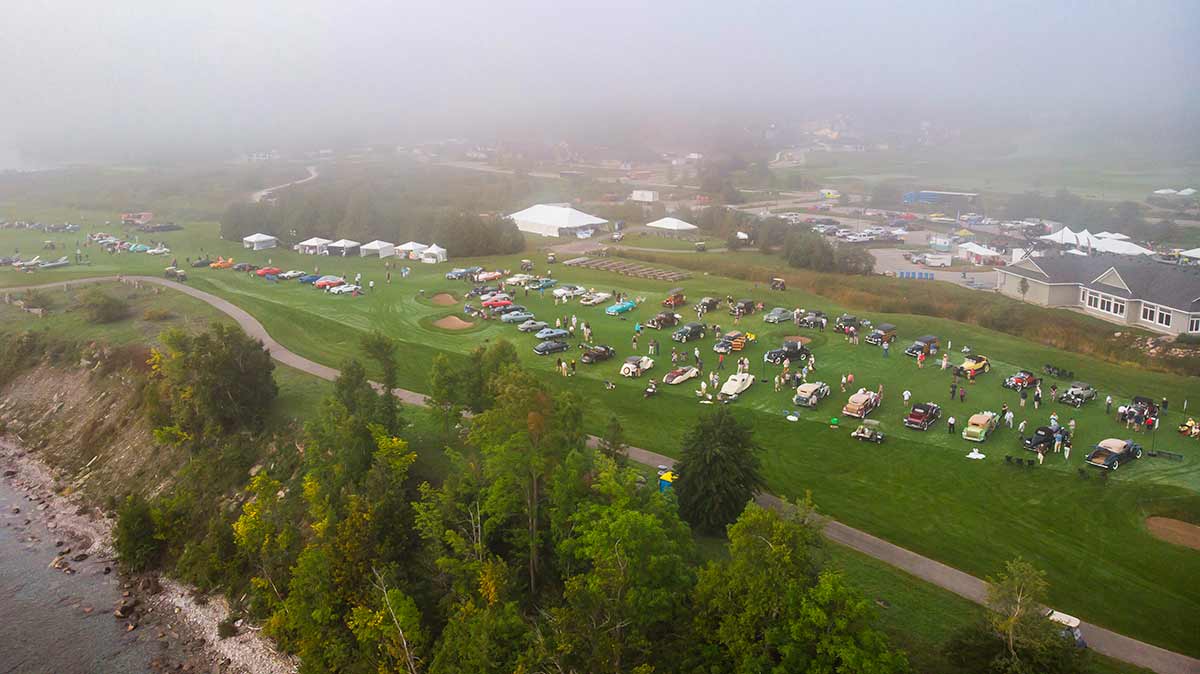 The Concours saw over 10,000 people attend over the weekend and the competition for Best in Show was fierce. "This has been one of the most impressive collections of vehicles in Cobble Beach history" said Rob McLeese, founder and chair of the Cobble Beach Concours d'Elegance. "We focus on quality over quantity of vehicles on the show field. With just over 100 impressive vehicles, you have the opportunity to thoughtfully look at each one and learn the history of the vehicle. These aren't just pretty classic cars, they are artifacts of history that often carry rich and meaningful stories" added Mr. McLeese.
As Sunday's show drew to a close, the 1938 Delahaye 135 MS Coupe with coachwork by Figoni & Falaschi owned by Robert Jepson, Jr. of Savannah, Georgia, was crowned 2018 Best in Show.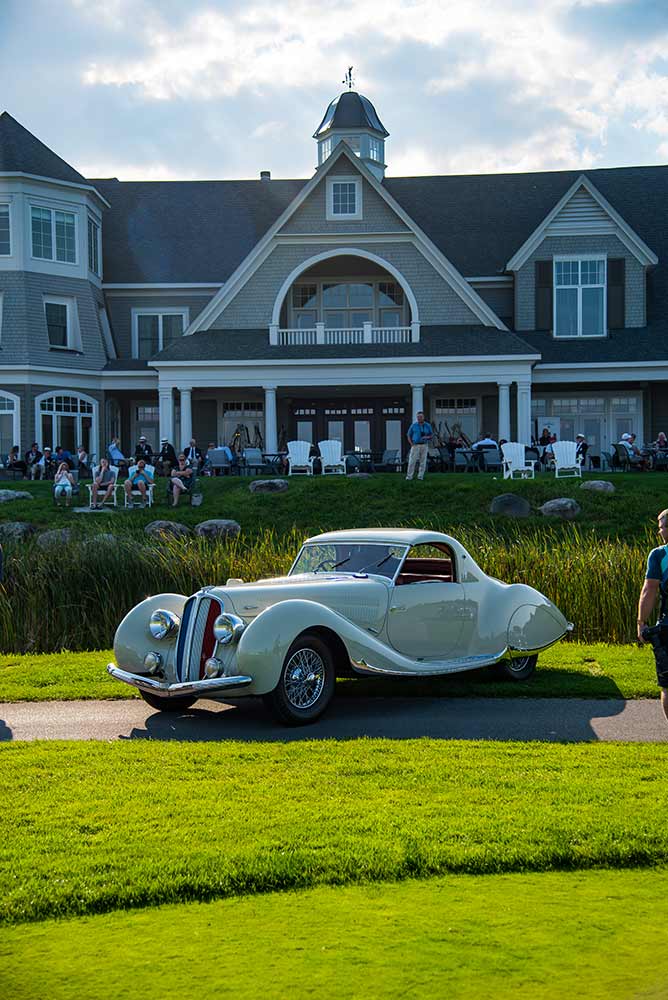 The cream coloured Delahaye 135 MS Coupe  features a tri-coloured red white and blue grille and was first displayed at the 1938 Paris Salon, where it represented Figoni & Falaschi's contribution to auto design that year. The original purchaser of the vehicle bought it from the Show and drove it for 3 months until he recognized the danger of impending war. Realizing his vehicle was a treasure, the owner concealed the car in a false room in his home in order to protect it from being confiscated by German forces.  The vehicle remained hidden for 27 years and was finally rediscovered in 1965 by Antoine Rafaelli, a well-known car hunter.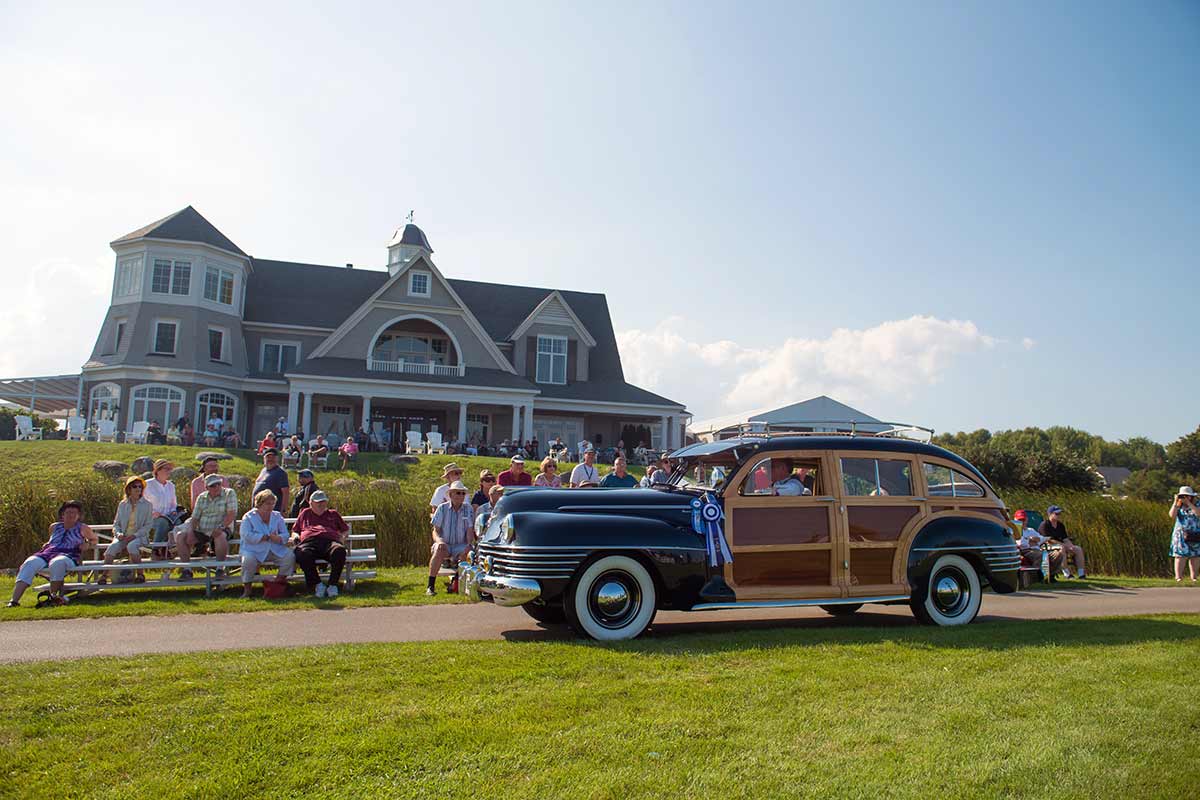 Our pre-war winner was a 1942 Chrysler Windsor Town & Country "Barrelback", owned by Vernon Smith from Swift Current, NL, it was also a real favourite with the audience as it was also voted 'People's Choice'.
Our post-war winner was a 1958 Lancia Aurelia B24S Convertible by Pinin Farina owned by Robert Mirvis from Los Angeles, CA.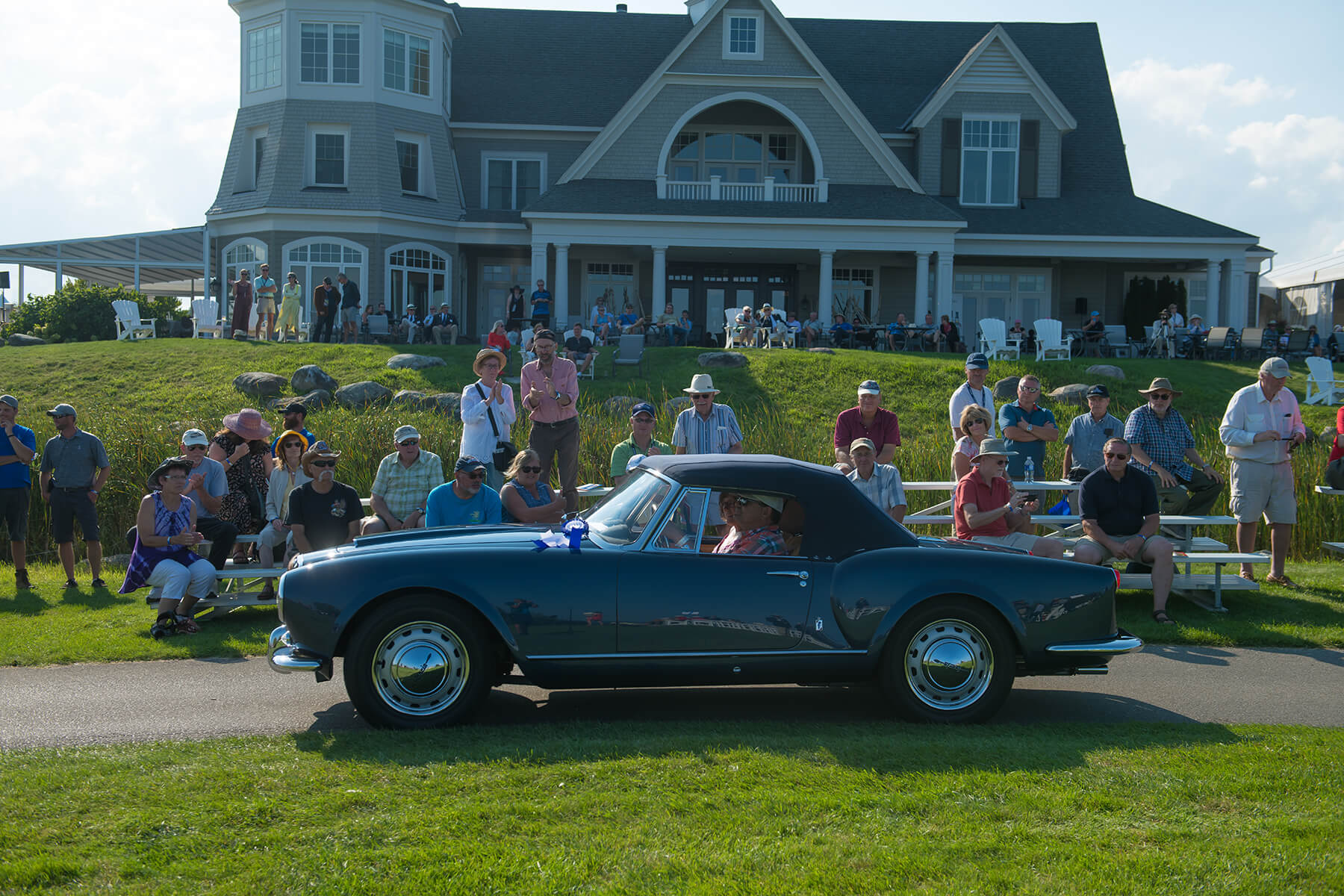 In addition to the above wonderful cars, the 2005 Maserati MC12 was presented by the Dare to Dream Garage owned by Miles Nadal. This car represents Maserati's desire to return to the competitive racing scene after a 37-year absence. Its sleek carbon-fiber bodywork is both sophisticated and aggressive. Designed by Frank Stephenson, the MC12 is underpinned with the chassis and drivetrain of the Ferrari Enzo. Even so, it's hardly a carbon copy. It is capable of extreme performance, with a zero-to sixty-mph time of less than four seconds; and a 205-mph top speed thanks to its 6.0-litre 630-horsepower V-12. It is among the rarest of the supercars, as only fifty were ever built.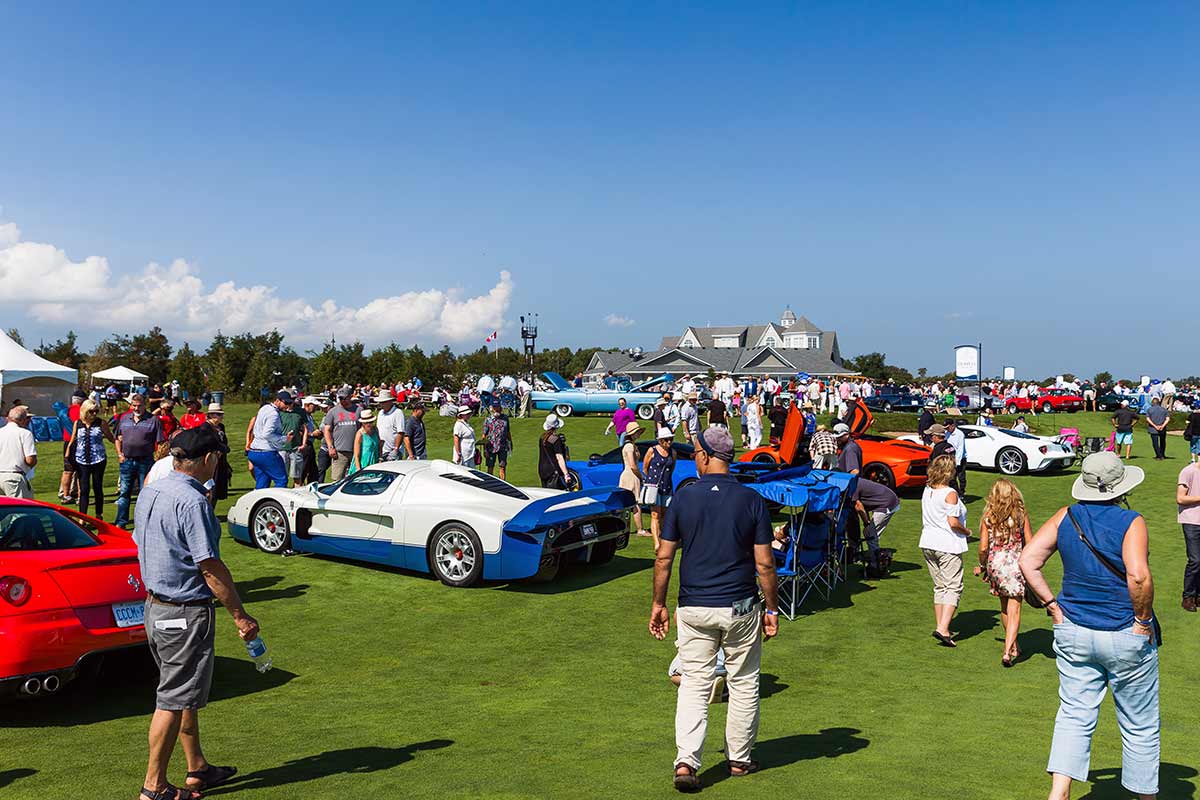 Another vehicle that garnered a great deal of attention was the Mohs Safarikar owned by Mark Zalutko of Forty Fort, PA.  This was in the Concept Car category and was one of 3 prototypes built by Mohs Seaplane of Madison WI. It was built for use on an African safari but was never delivered. One of the unusual features was an aluminum body covered with 40 yards of Naugahyde that was stretched and stapled over polyurethane foam padding.  The vehicle showed at Cobble complete with rifles in their holders.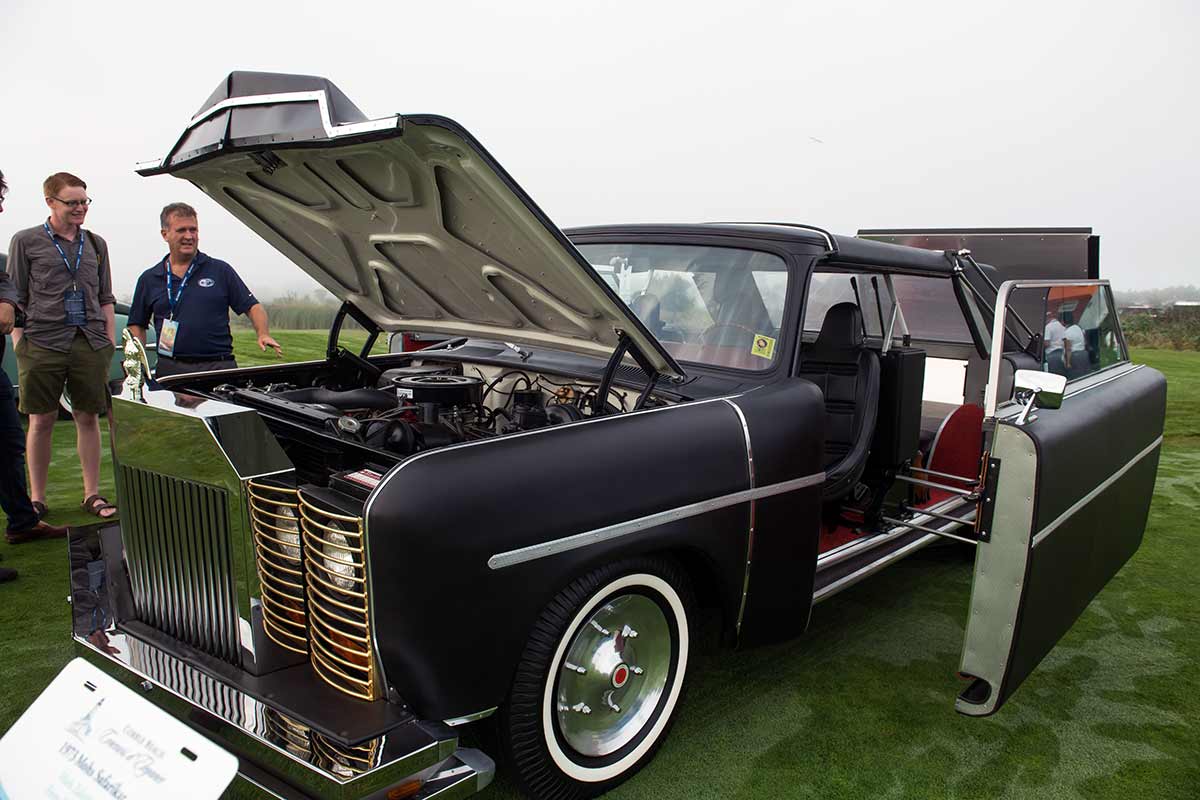 Last but not least and always a crowd pleaser, the Classic wooden boat field boasted "Miss Supertest III" a 1959 Unlimited Class Hydroplane owned by Murray Walker of Bracebridge, Ontario. Miss Supertest III was designed and built by Canadians and is the only three-time winner of the Harmsworth Trophy. First awarded in 1903, the Harmsworth has long been recognized as the world championship of power boat racing. Undefeated in her career, Miss Supertest III won the 1959, 1960, and 1961 Harmsworth Trophy races, breaking the 39-year-long American stranglehold on the coveted trophy. Only two boats have been inducted into the
Canadian Sports Hall of Fame. In 1955, the illustrious Bluenose and her captain Angus Walters were inducted into Canada's Sports Hall of Fame; Miss Supertest III and Jim Thompson joined the world-famous schooner and skipper in 1960. In 2011, Canada Post issued two commemorative stamps honouring Miss Supertest III on the 50th Anniversary of her defense of the Harmsworth Trophy, along with her driver Bob Hayward, and owner/designer Jim Thompson.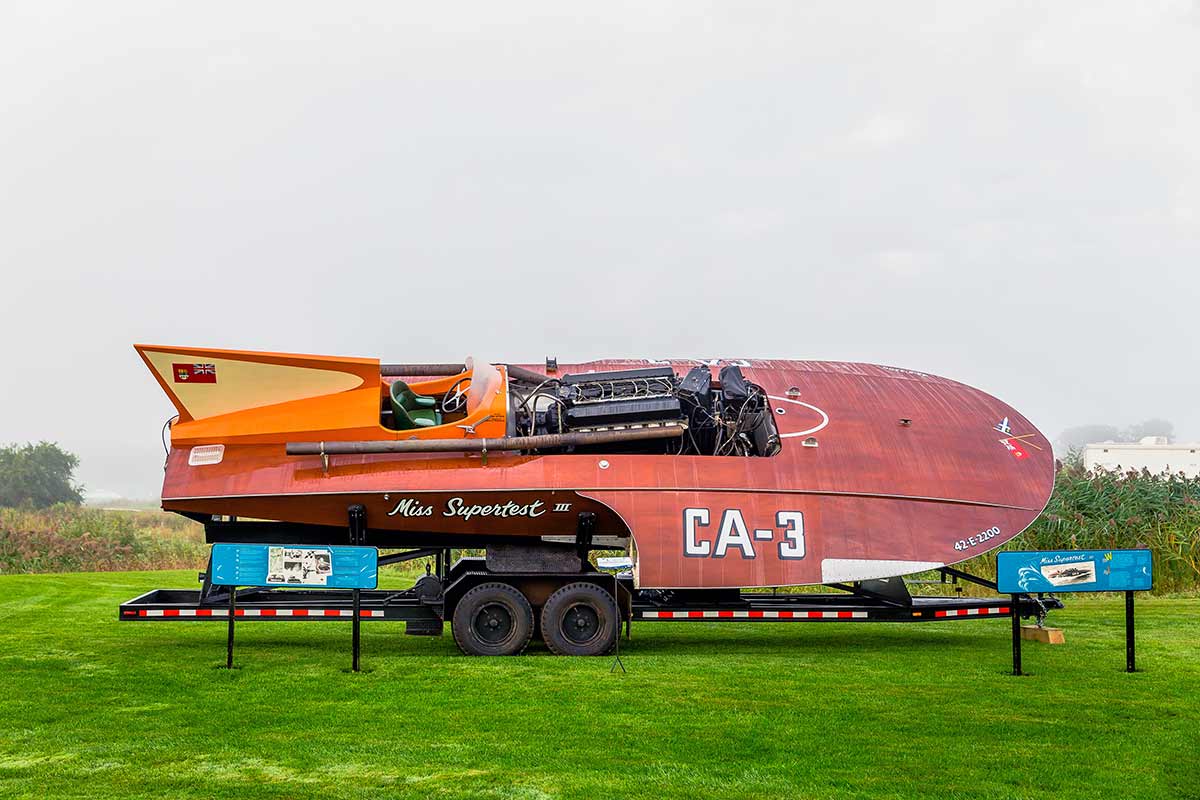 Each vehicle that competes at the Cobble Beach Concours d'Elegance is only eligible to re-apply for a coveted spot on the lush 18th fairway once every four years. This minimizes repeat vehicles and ensures a completely unique show each year for attendees and participants alike.
The Cobble Beach Concours d'Elegance team is looking forward to another great show on September 15, 2019. We hope everyone can join us. Tickets are now on sale.
www.cobblebeachconcours.com