report by Cam Hutchins and JJ Carlson
Car week was and is a crazy time to be a carnut! You can't do it all. We tried to get to the RM auctions and always seemed to be there too late or we were just somewhere else. But the Auction preview we go to see from the outside was outstanding… and these were the cars they  left outside!
I read on the RM website after the auction that 17% of the bidders were new to RM Southeby's and 11% of those purchased cars. The state that in 11 hours of auctions, they sold 180 cars for a total of $239M, and that will be a record held for some time. They also did well at the Pebble Beach Concours d Elegance, as a 1932 Duesenberg Model J that was restored by RM Auto Restorations, won "Best of Show".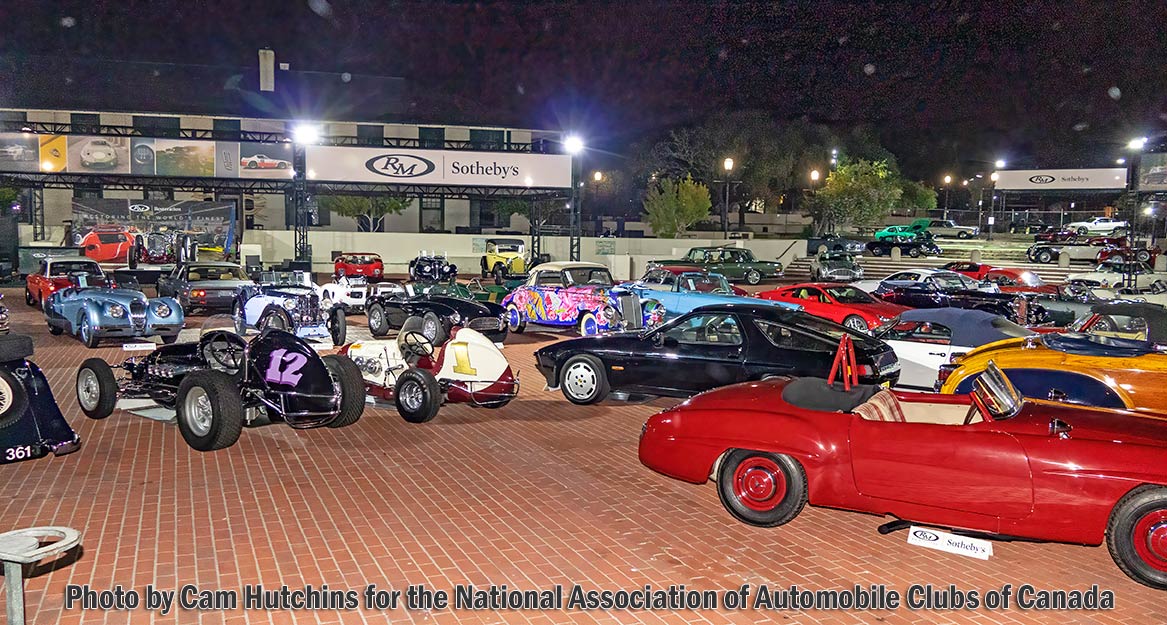 I will not miss this auction next year as it was truly the place for some epic cars. The 1937 Mercedes-Benz 540 K Special Roadster by Sindelfingen sold for almost $10 million USD Thursday evening and Friday's highest priced car was a 1957 Ferrari 500 TRC Spider by Scaglietti, selling for $7,815,000USD. But the jewel of the auction was the 1955 Ferrari 410 Sport Spider by Scaglietti on Saturday night, selling at $22,005,000, almost 20% of Saturday's sales in one car!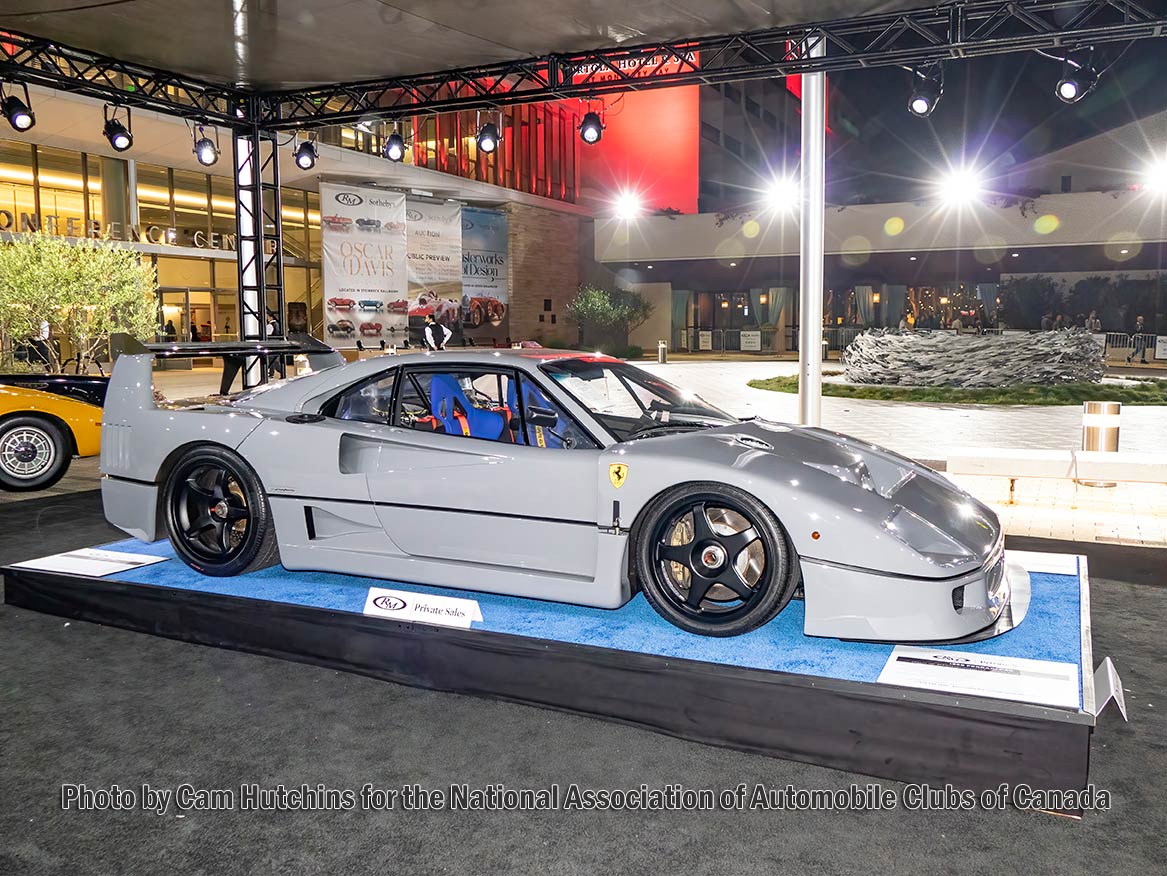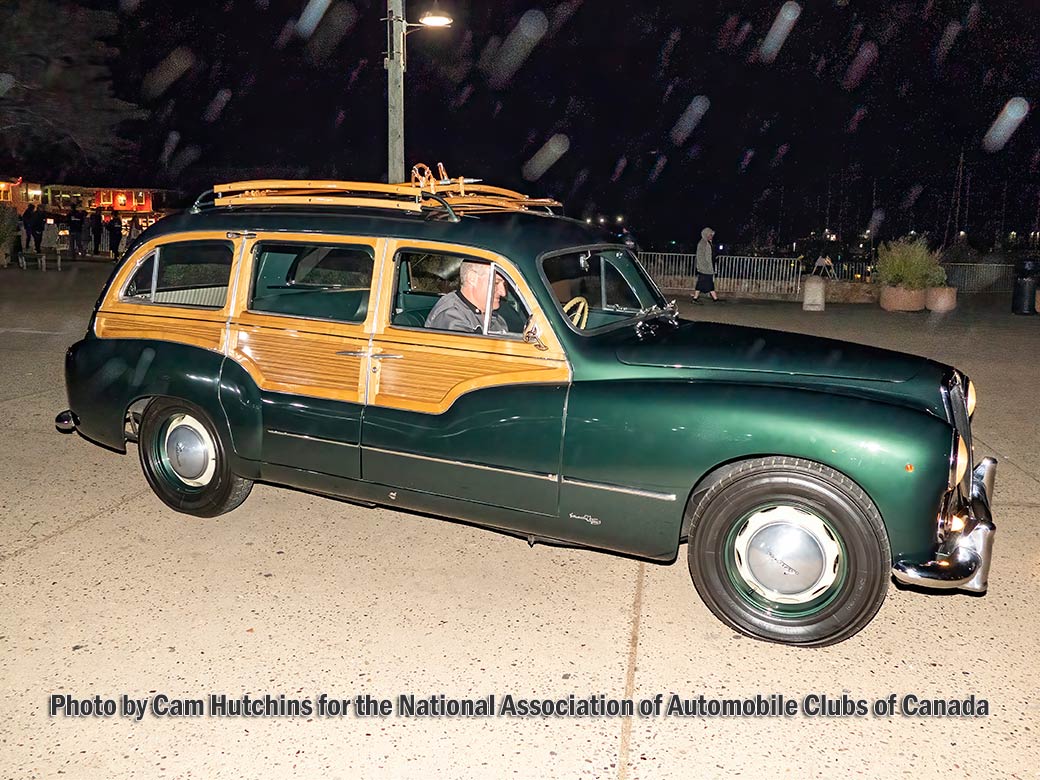 From what I saw in the outdoor preview, some great looking cars that were of huge interest to anyone in the auto hobby. Many cars I had not ever seen before, and some I had never heard of. The 1952 Lancia Aurelia B53 Giardinetta by Viotti sold for a healthy $390,000usd. Part of the Oscar Davis Collection, it is one of two to have believed to of survived out of the production run of 47. It has been fully renovated and still retains it's numbers matching V-6 engine.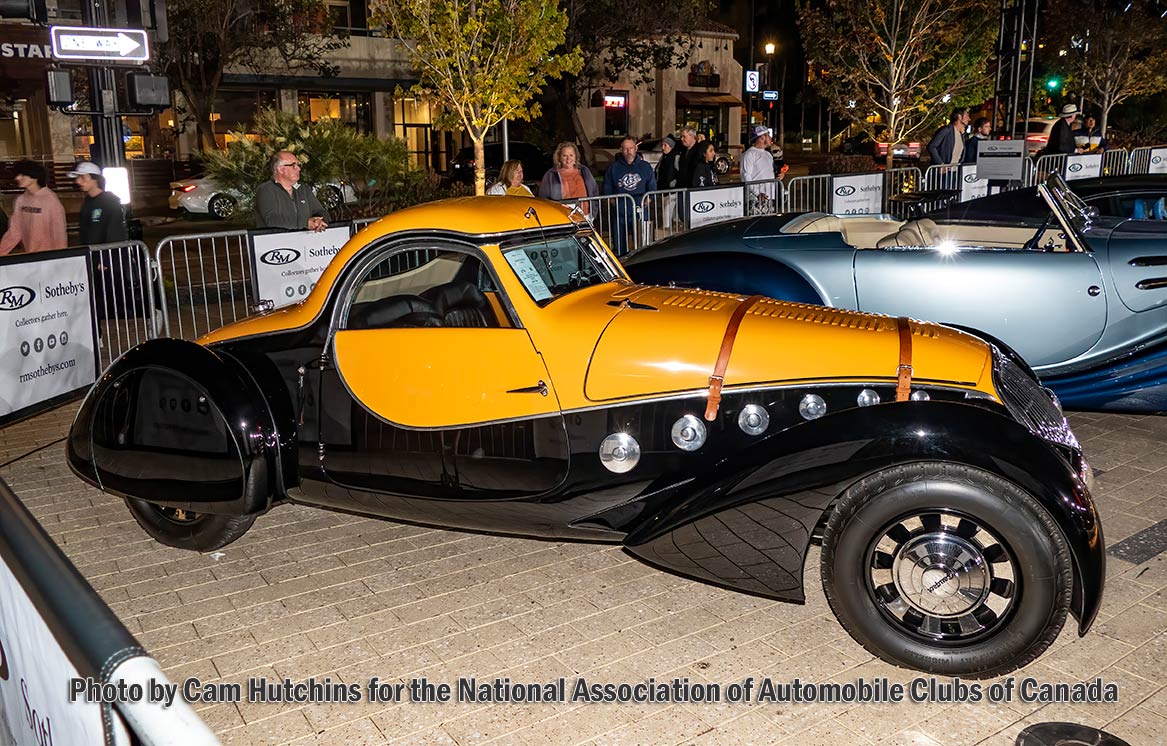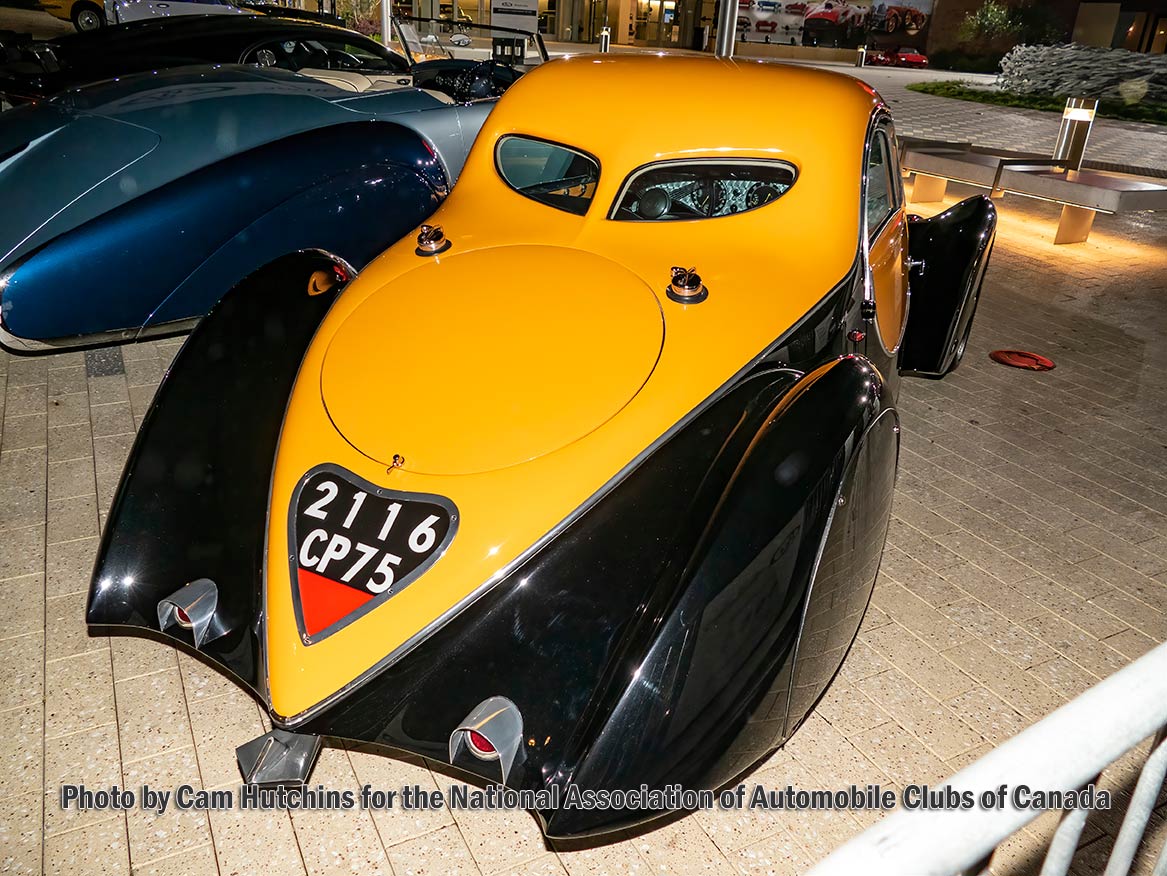 Always being intriqued by two tone paint livery, the 1938 Peugeot 402 Darlmat Special Coupe by Pourtout was a standout in that area. Selling for $885,000usd it is believed to be one of six coupes built on the 402 series Légère (Lightweight) chassis. It also runs Race-bred mechanicals; a direct sibling of the 5th overall finisher and 2-liter class winner of the 1937 24 Hours of Le Mans.
The 1968 Maserati Ghibli Spyder Prototype was also almost a million dollar car, selling for 995,000 and was the prototype of approximately 125 examples built. Shown by Ghia at the Turin Motor Show and appeared in the February 1969 Road & Track magazine. It was refurbished by RM Auto Restorations.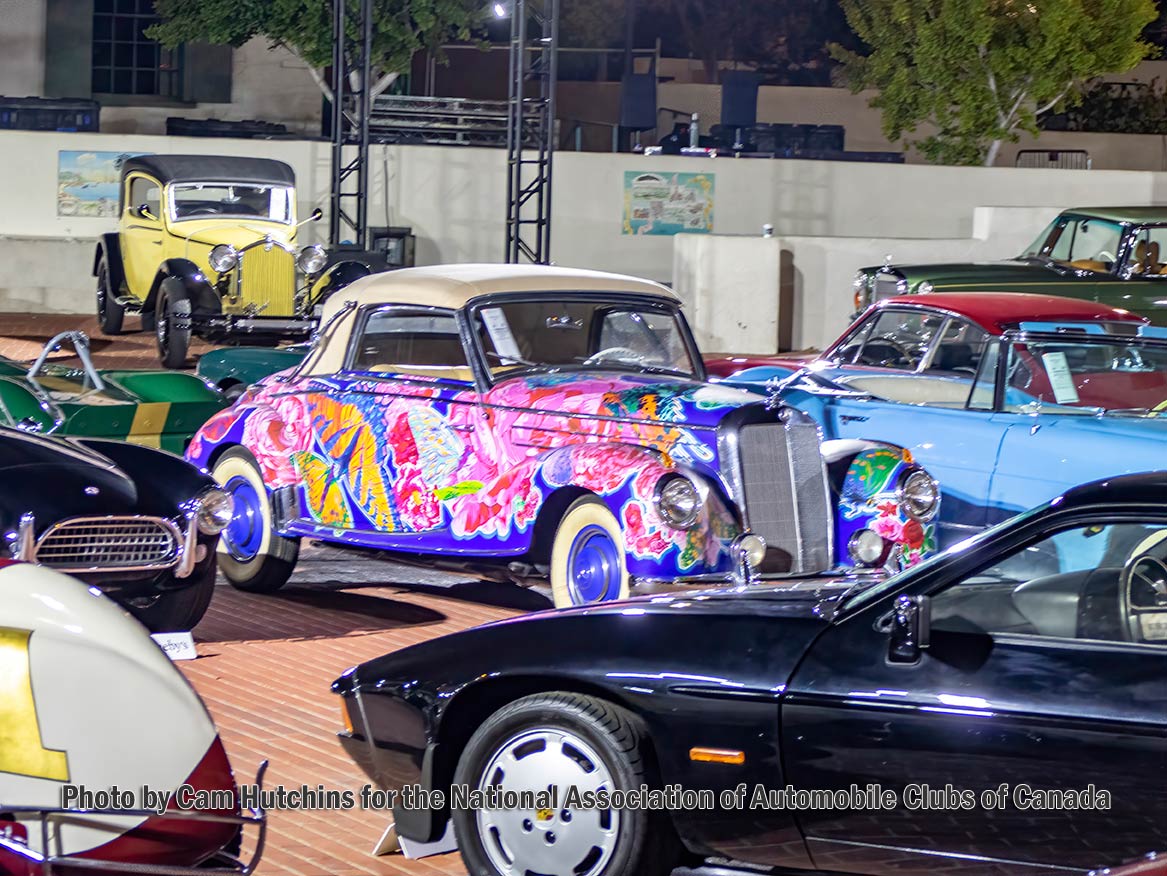 One of the brighter "Bargains" was the 1952 Mercedes-Benz 220 A Cabriolet that was part of the renowned "Earthly Paradise" series by Artist Hiro Yamagata. Selling for just $117,600usd, this is one of 20 cars the artist has restored and then used as a blank canvas for his art.
One of the gems, in my humble opinion was the 1965 Aston Martin DB5 that did not sell. It was estimated to go for well over 1.5 million, but went home with the owner. Not the original owner, Prince Abdul Ilah Bin Abdulaziz, son of King Abdulaziz of Saudi Arabia. Being factory ordered, this late model left hand drive coupe came with many options including, Normalair air conditioning, a Motorola radio with a power-operated antenna, Marchal fog lamps, two wing mirrors, two Britax lap and diagonal safety belts for the front seats, two Britax belts for the rear seat, a rarely seen DB5 Continental parts kit, a heated rear windscreen, three-ear knock-off spinners, and detachable headrests. The car also features dual fuel tanks, believed to be original. The Motorola radio is said to have been replaced in period by a Blaupunkt twin-band unit with a matching shortwave module mounted under the dash.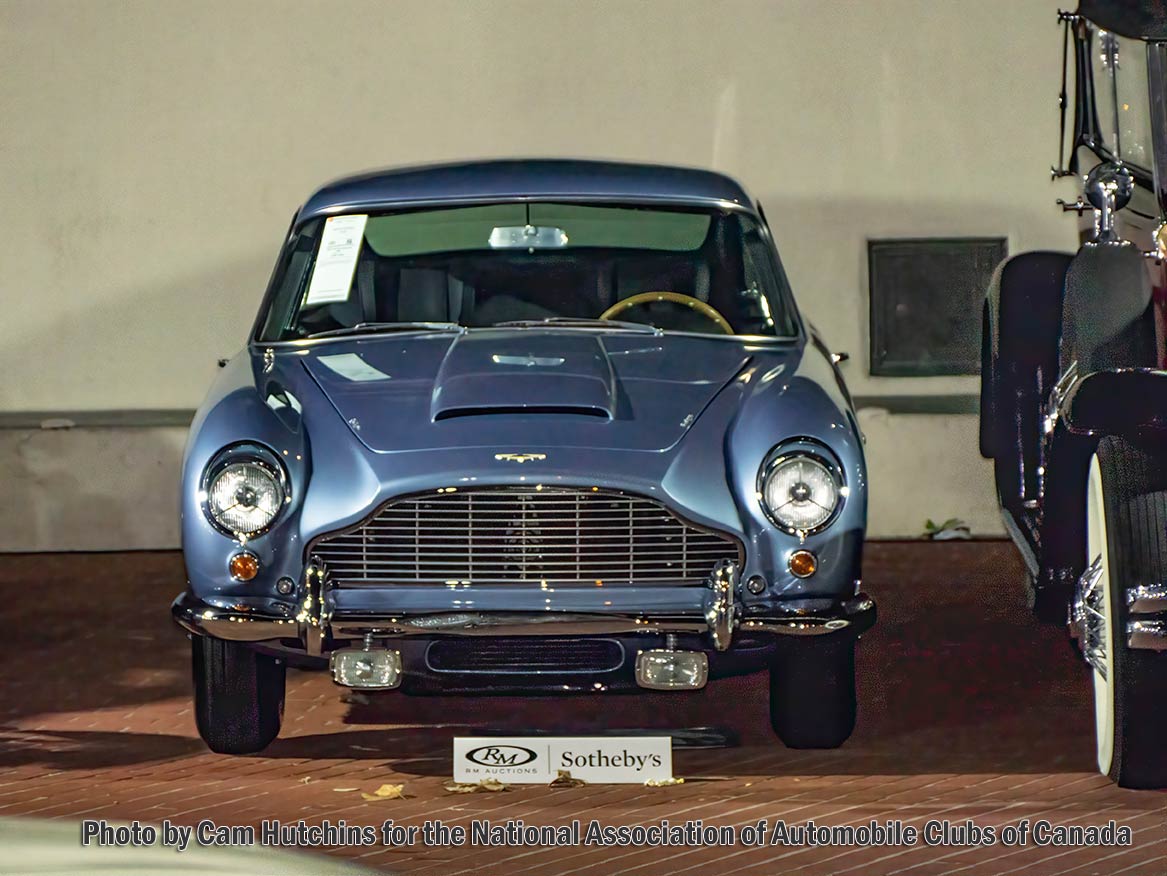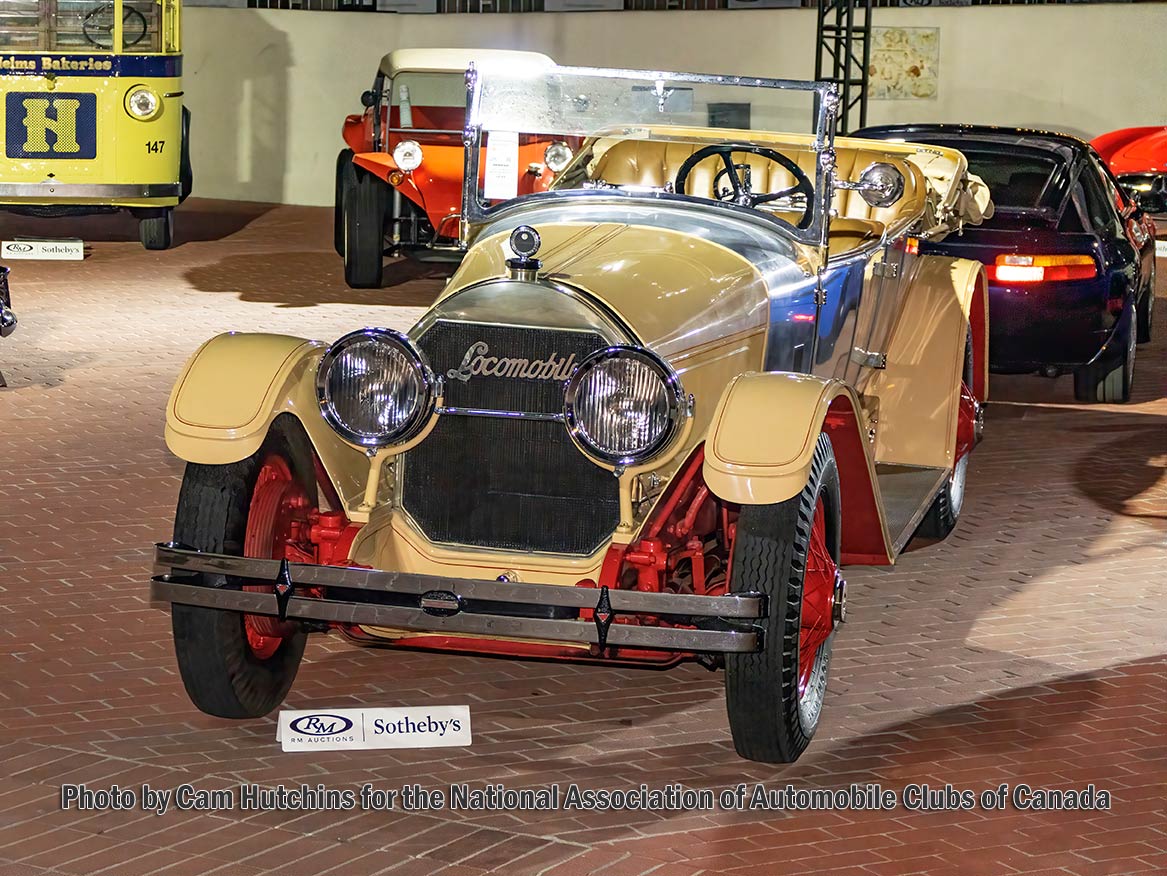 Another great car to see was the 1925 Locomobile Model 48 Sportif. It was powered by a 7 litre six cylinder and a 4 speed manual transmission. Known as the "American Mercedes," the powerful and luxurious Locomobiles were fitted with custom, coachbuilt bodies and delivered to such prominent buyers as William Wrigley, William Carnegie, and the Vanderbilt family.
Made famous by the Movie "Ferris Bueuller's Day Off" the Iconic Ferrari 250 GT California Spyder is often seen in red. This car, sold new to Georges Baud of Paris, the chief chemist and director of the famous French perfume maker Parfums Carven, came in white, Bianco (MM 12435) over a Black, Nero interior (VM 8500). Not simply a beautiful toy, this car was driven more than 152,000 miles in just over it's first 2 decades, and mostly in Paris and the surrounding areas.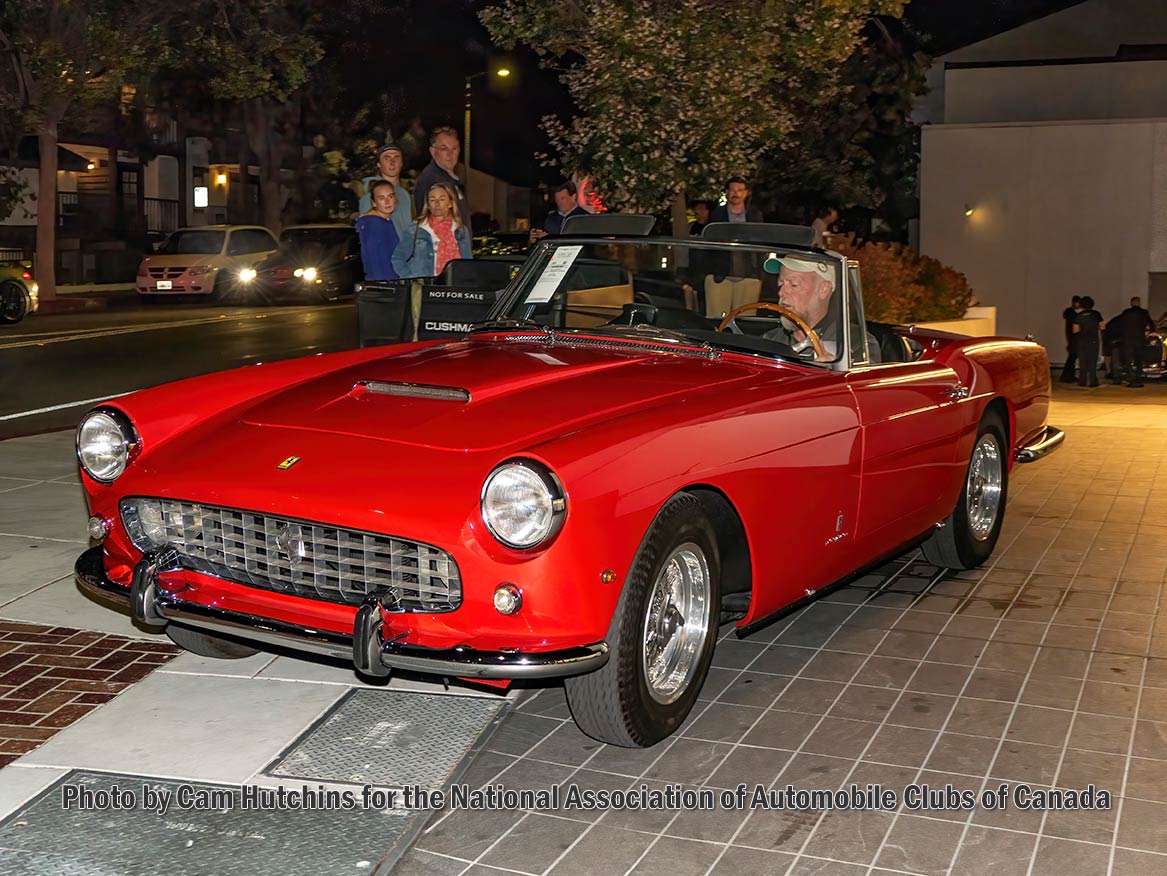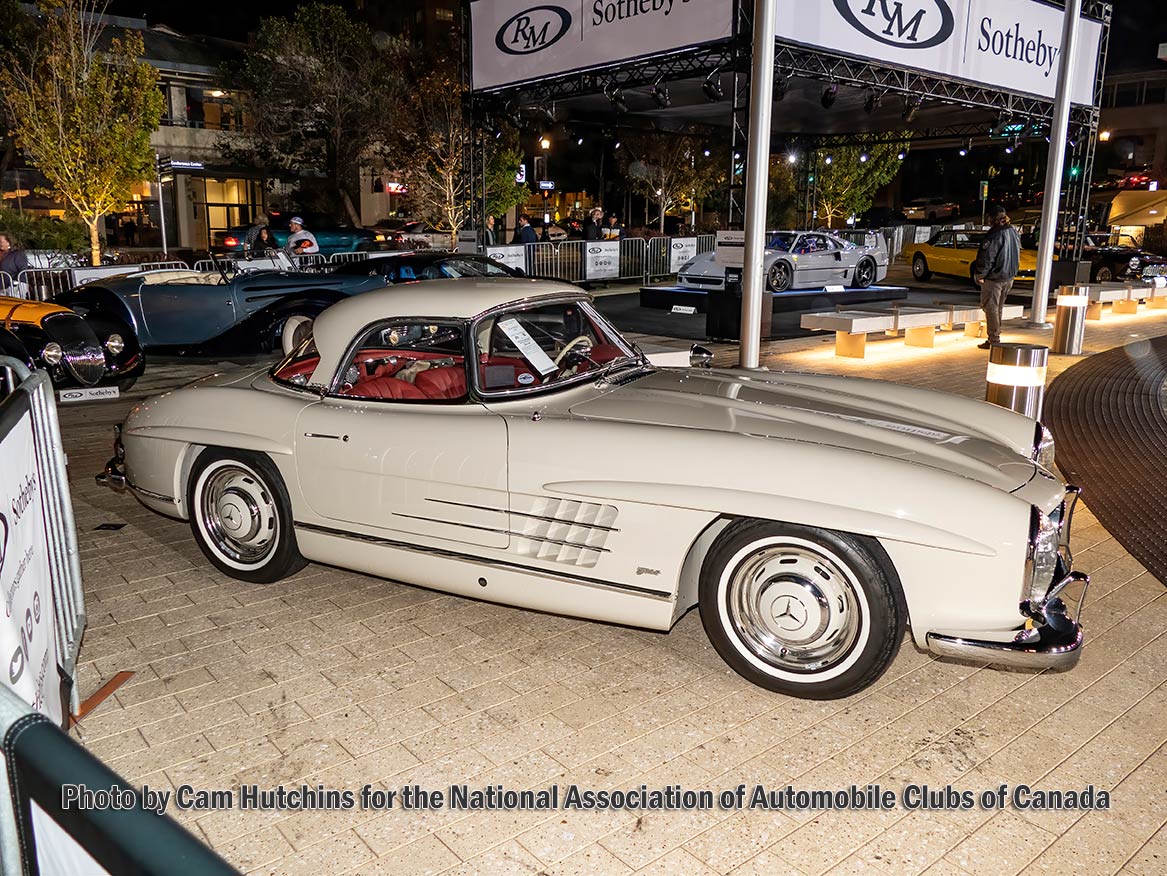 A very late W198, the 1963 Mercedes-Benz 300 SL Roadster was the 139th of 210 produced between 1962 and 1964 and has disc brakes. Retains its numbers-matching engine and rear axle; fitted with correct-type gearbox Fewer than 300 kilometers (~186 miles) indicated since its restoration's completion in 2016. Accompanied by tools, hard top, and matching luggage.
A truly amazing 1938 Alfa Romeo 6C 2300B Mille Miglia Berlinetta by Touring also failed to find a buyer. Estimated to sell for between 1.5million and 2.2 million it was one of only 107 ultimate-specification 6C 2300B Mille Miglias produced. It retains its original Berlinetta body by Carrozzeria Touring of Milan and numbers-matching 95 horsepower engine with correct-fitment triple Solex carburetors.
Throughout the late 1920s and 1930s, Alfa Romeo dominated long-distance road racing with their glorious 6C and 8C models; the period from 1928 until the outbreak of war yielding six consecutive wins in the Targa Florio, four consecutive victories in the 24 Hours of Le Mans, and no fewer than 10 wins in 11 years in the grueling Mille Miglia.
Awarded best in class at both the 2007 Pebble Beach Concours d'Elegance (where it was a Best of Show runner-up) and 2009 Amelia Island Concours d'Elegance.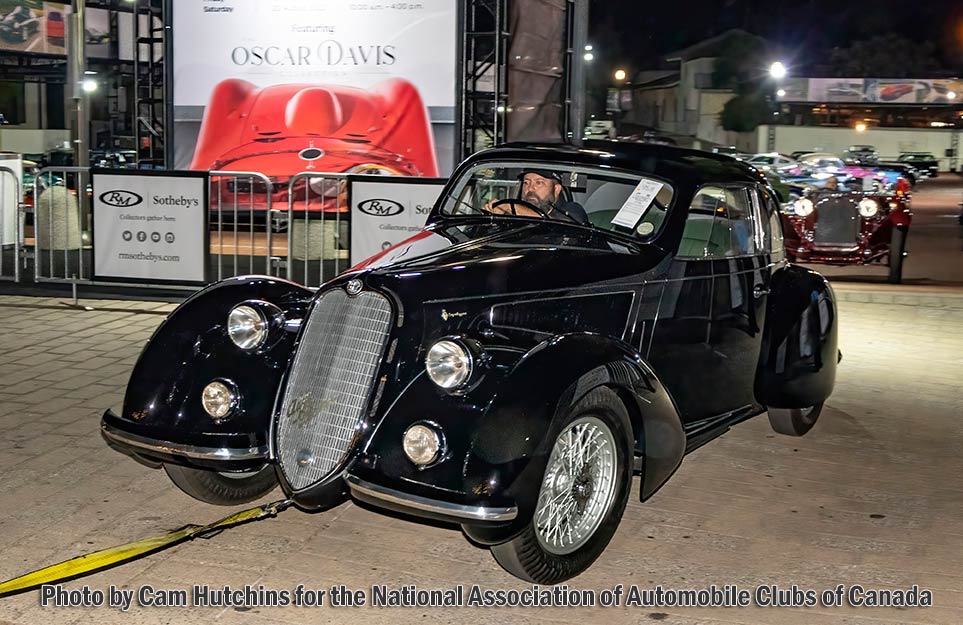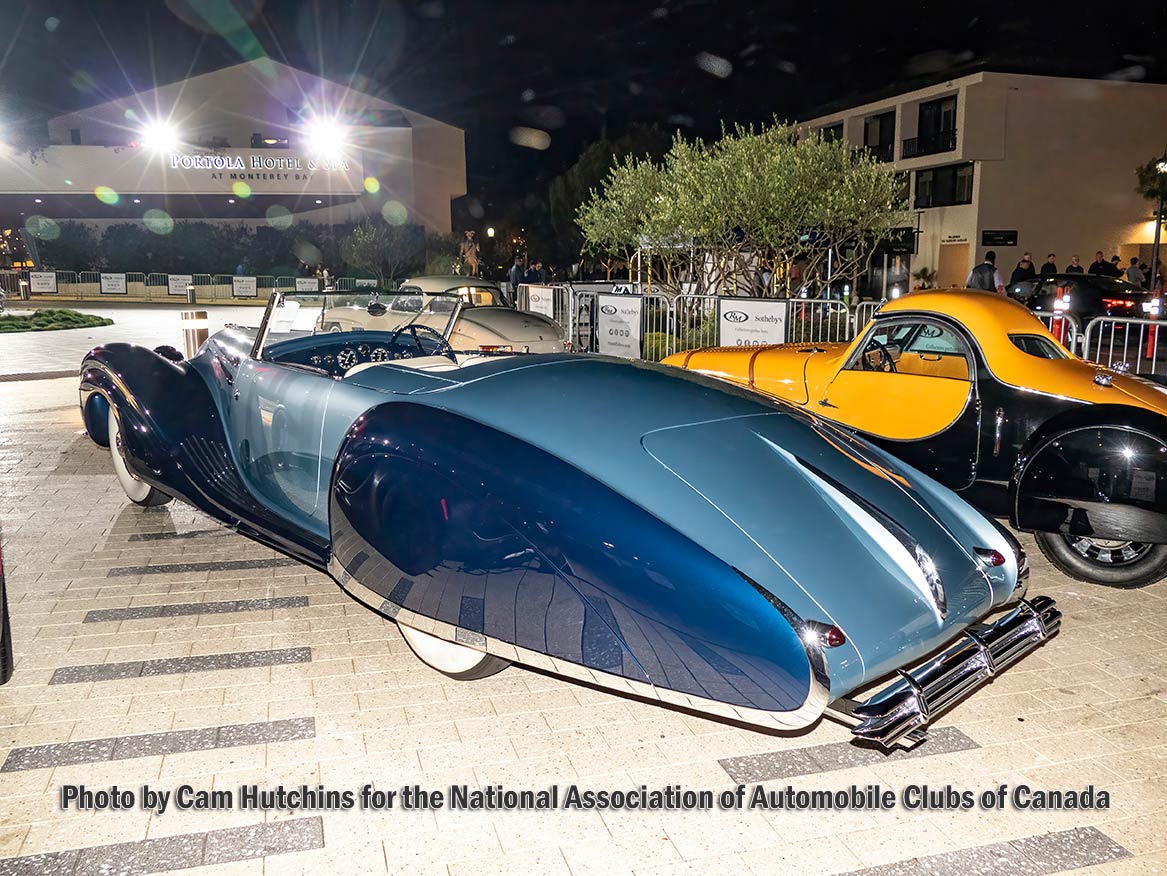 Another winner at Concours events, including the 2013 Mar-a-Lago Concours d'Elegance; 2003 Pebble Beach Concours d'Elegance, and the 2004 Amelia Island Concours d'Elegance this 1947 Talbot-Lago T26 Record Cabriolet by Figoni et Falaschi sold for $2,975,000usd. Formerly owned by acclaimed Hollywood film director George Sidney, and former Pebble Beach co-chairman Lorin Tryon. Comprehensive refurbishment by RM Auto Restoration conducted in the early 2000s.
A special thanks to the RM Southby's Website which is where most of my info on these cars came from.