4 local BC clubs all celebration milesstone anniveraries came together to plan an epic reunion of some of the iconic Hot Rods of British Colmumbias Past
The Hot Rod Reunion of BC was held August 27th in the pits at the 18-acre Mission Raceway Park, a fully sanctioned drag strip with a three-kilometer-long motocross course an hour east of downtown Vancouver. This was the most historical and largest specialty vehicle show ever held in British Columbia.
The event drew hot rods, custom cars, sports and race cars along with other special interest vehicles from all parts of British Columbia. This was a celebration like no other:
The British Columbia Custom Car Association, which owns and operates Mission Raceway Park and was formed in January 1952, celebrated its 70th anniversary.
The British Columbia Hot Rod Association, formed in 1957, celebrated the club's 65th anniversary as did the Langley Loafers Car Club, also formed in 1957.
The Pacific International Street Rod Association, formed in 1971, is the fourth club involved in the organization of the reunion.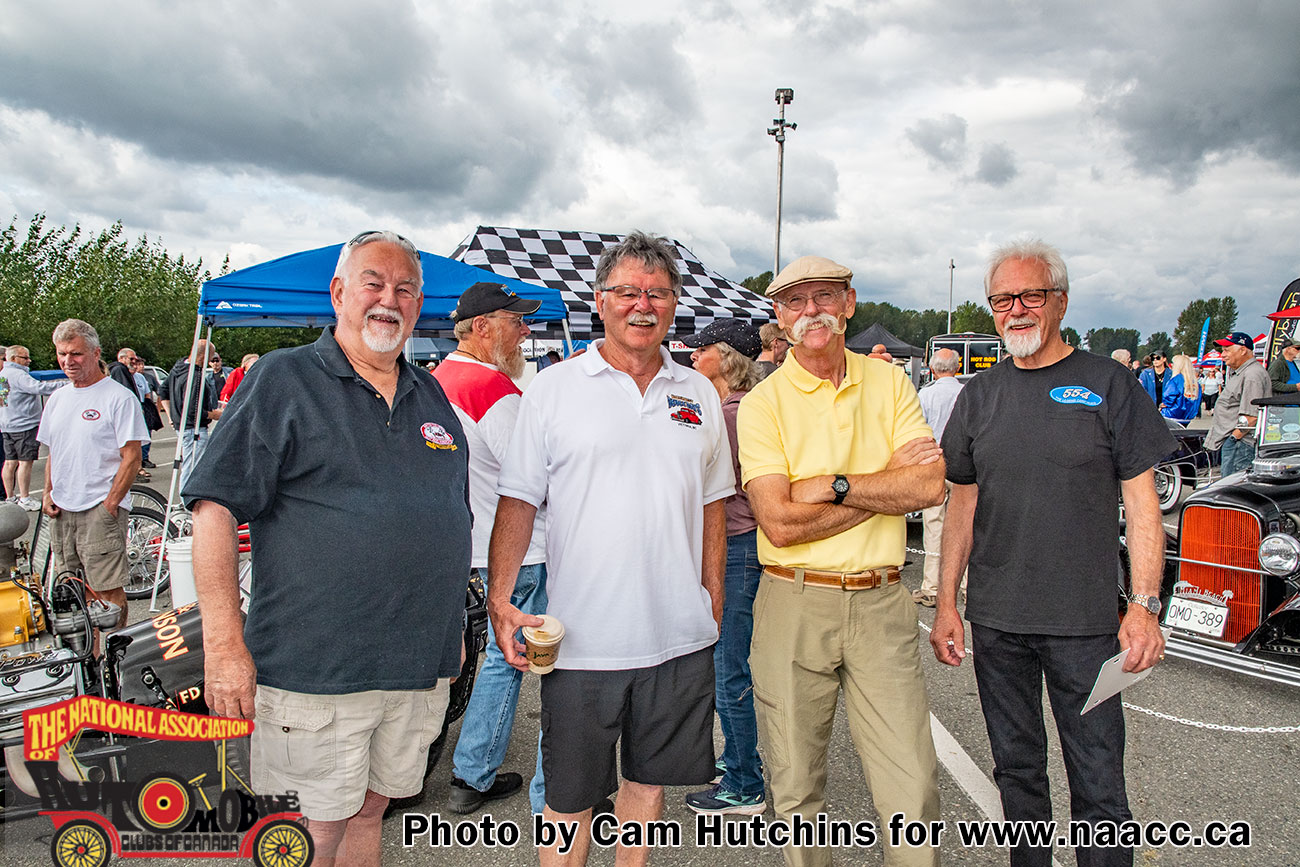 Dennis Gage was on hand to document the event, shown with Wayne Schantz, Al Clark, and Lorne Kerr.
Photo Gallery