Concours of America held at the Inn at St. Johns in Plymouth Mi July 27, 2018
By Rob McLeese
Photo and video: Kathryn Smith
Last year the Eastern NAACC journalism team consisting of Kathryn Smith, Ashley Withall and Rob McLeese made our annual pilgrimage down to Concours of America.
Once again we had beautiful weather. On the way to Plymouth, MI we were lucky to be able to drop by the GM Heritage Centre where we had a sneak peek at some of their concept cars that would be shown at The Concours of America that weekend.
One of the themes of the 2018 show was Cars of the Jet Age which included the General Motors Firebirds I, II and III, all developed in the 1950's by Harley Earl and his team. These cars were far ahead of the era in terms of the technology that was included in them. They looked as if they were straight out of the Jetsons, a cartoon show about a space-age family which had not yet been created. The Firebirds had space like appearance with fins and plexiglass cockpit covers.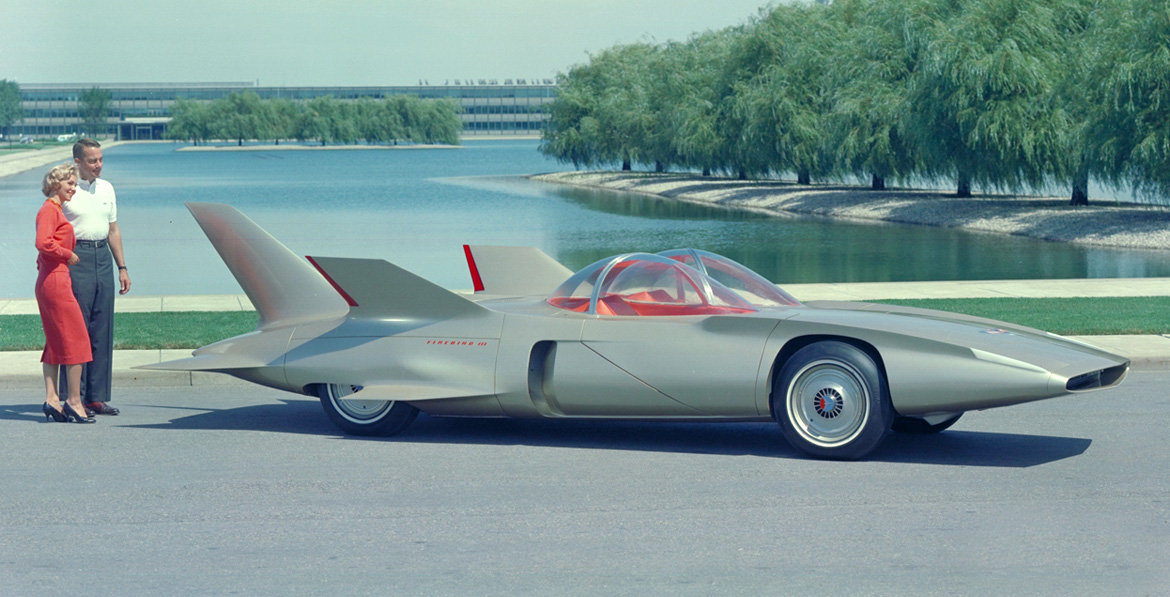 These cars were put into a showroom at the Inn at St. Johns for a seminar on Saturday afternoon. An audience of several hundred people viewed these Futuristic cars and enjoyed a presentation led by Michael Simcoe, Vice President of Style and Design for General Motors and supported by Jacob Gilbert of the GM Design Center and the GM Heritage Center.
One of the treats for the NAACC team was to be able to live-stream the unloading of these jet cars at the Inn at St. Johns including watching the start-up of the Firebird III and its self-propulsion using its gas turbine motor. We also were able to capture it driving to its position next to the Firebird I and Firebird II and are able to show you a very rare and special clip. (Firebird III in motion 10sec.mp4)
As well, Concours of America added a new feature about 3 or 4 years ago called The Concours d'Lemon and this year the signage provided by Hagerty was so funny.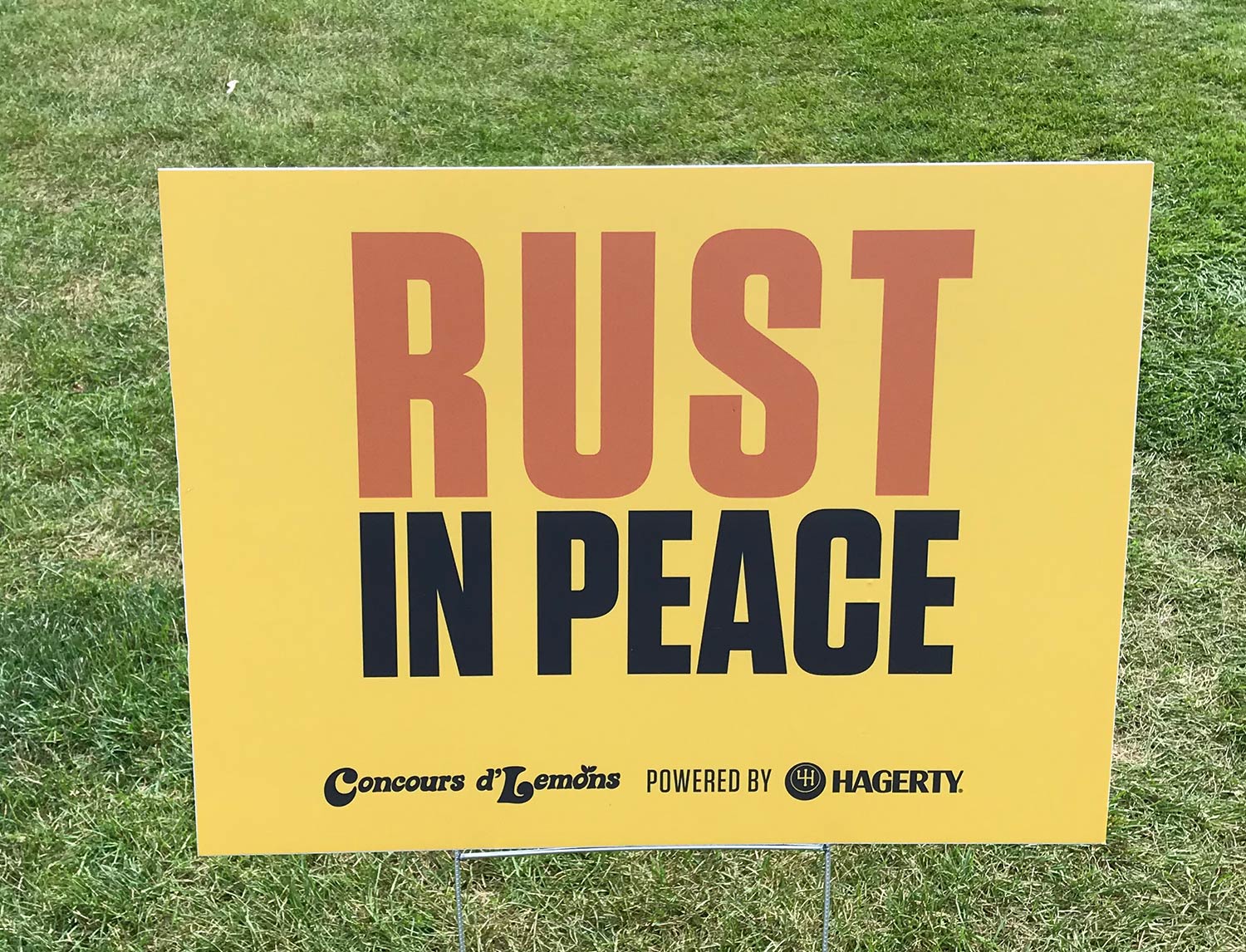 Some of our other favourites:
"- Welcome to the land of misfit toys
– Pucker up, Judges ahead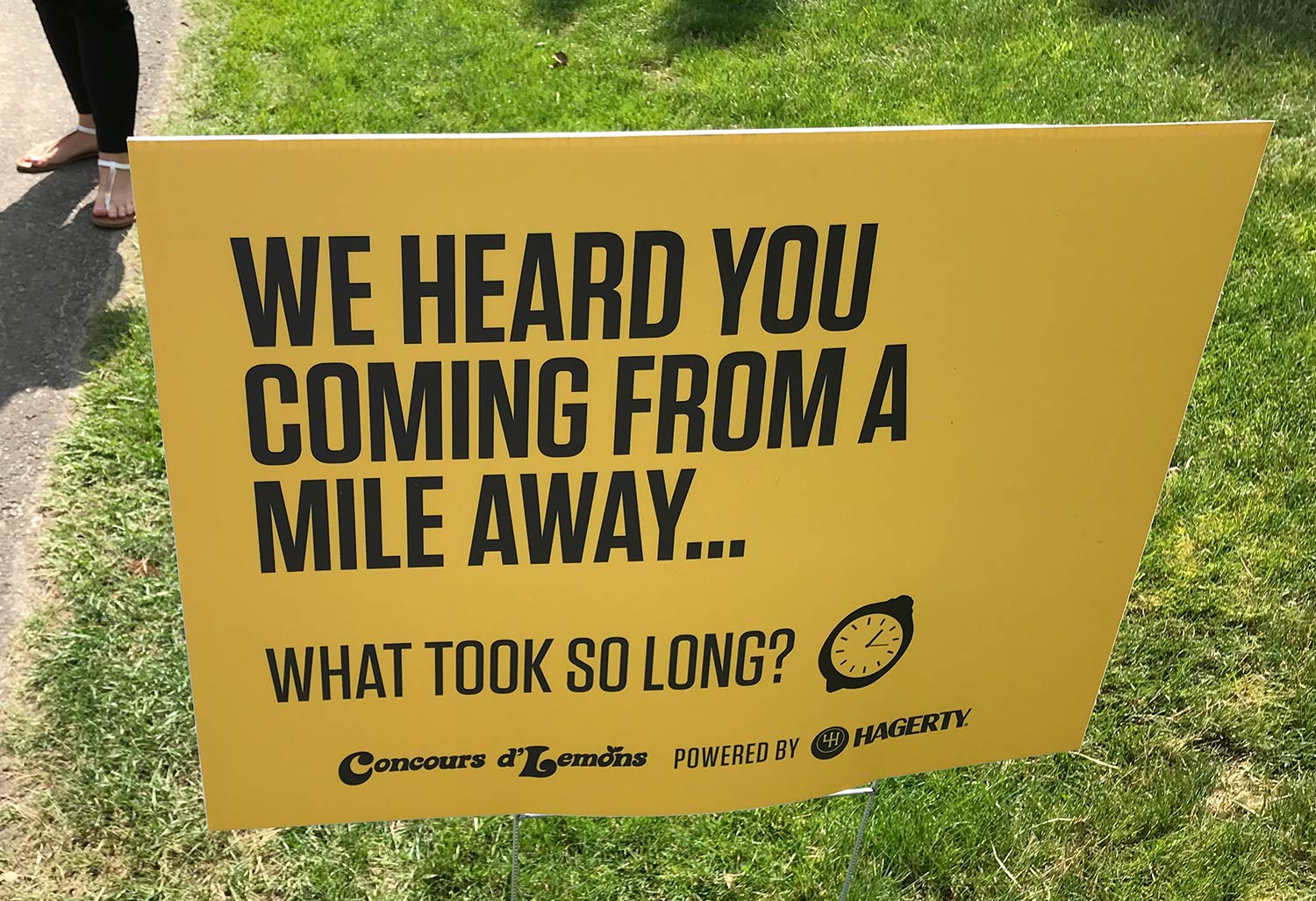 – It's NOT a scrapyard, it's Concours d'Lemons"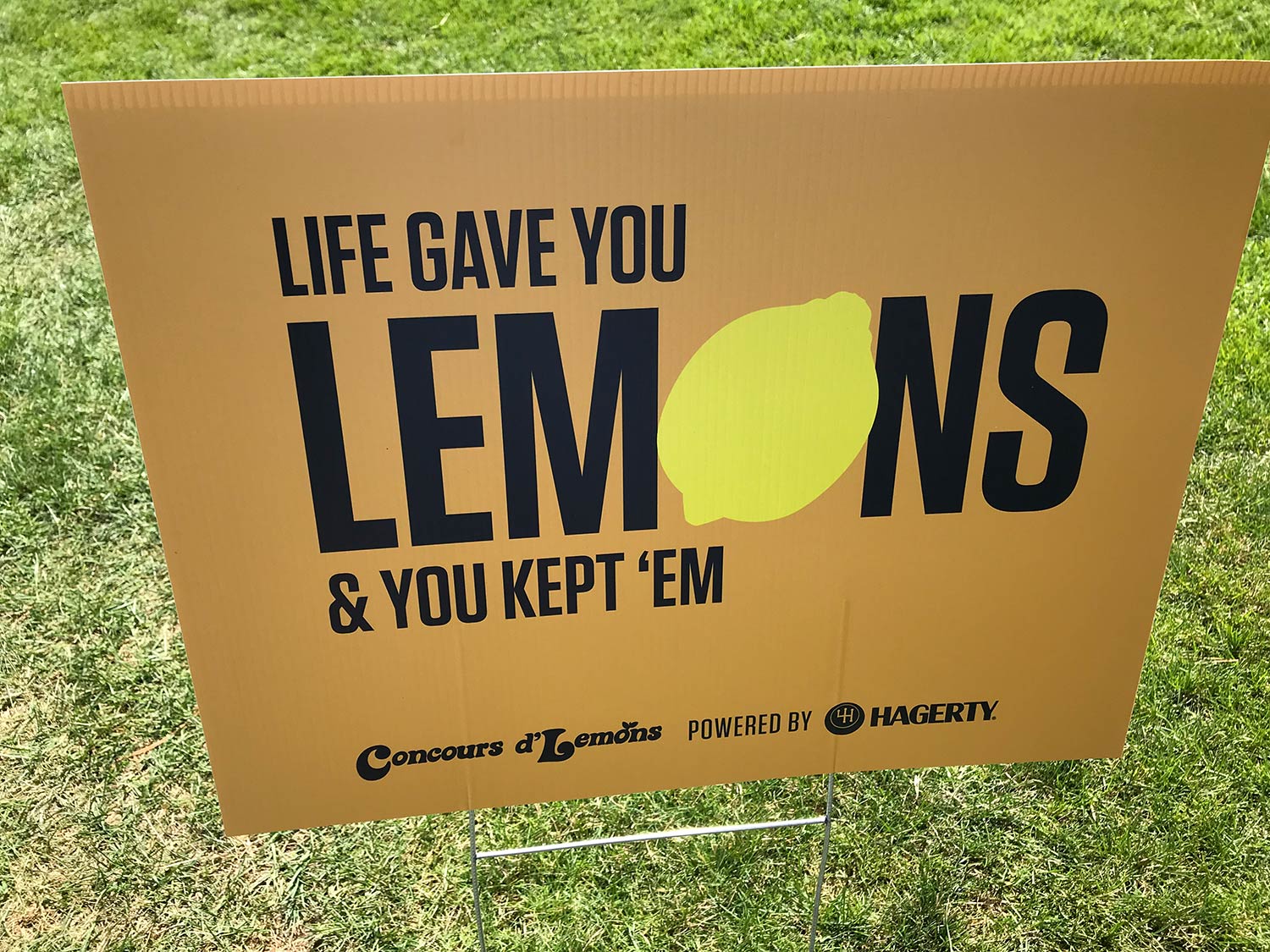 All of the regular Concours d'Lemons hi-jinx followed which consisted of capricious judging, bribery, awful trophies and even more terrible cars, some of which are actually very interesting.
A special exhibit by the honoured collectors Sam and Emily Mann, consisted of a 1932 Chrysler Imperial CH Roadster, a 1935 Duesenberg JN Rollston Roadster (once owned by Clark Gable), a 1937 Delahaye 145 Franay Roadster and two Delages; 1937 D8-120S Pourtout Coupe and 1937 D8-120 de Villars. They were all phenomenal!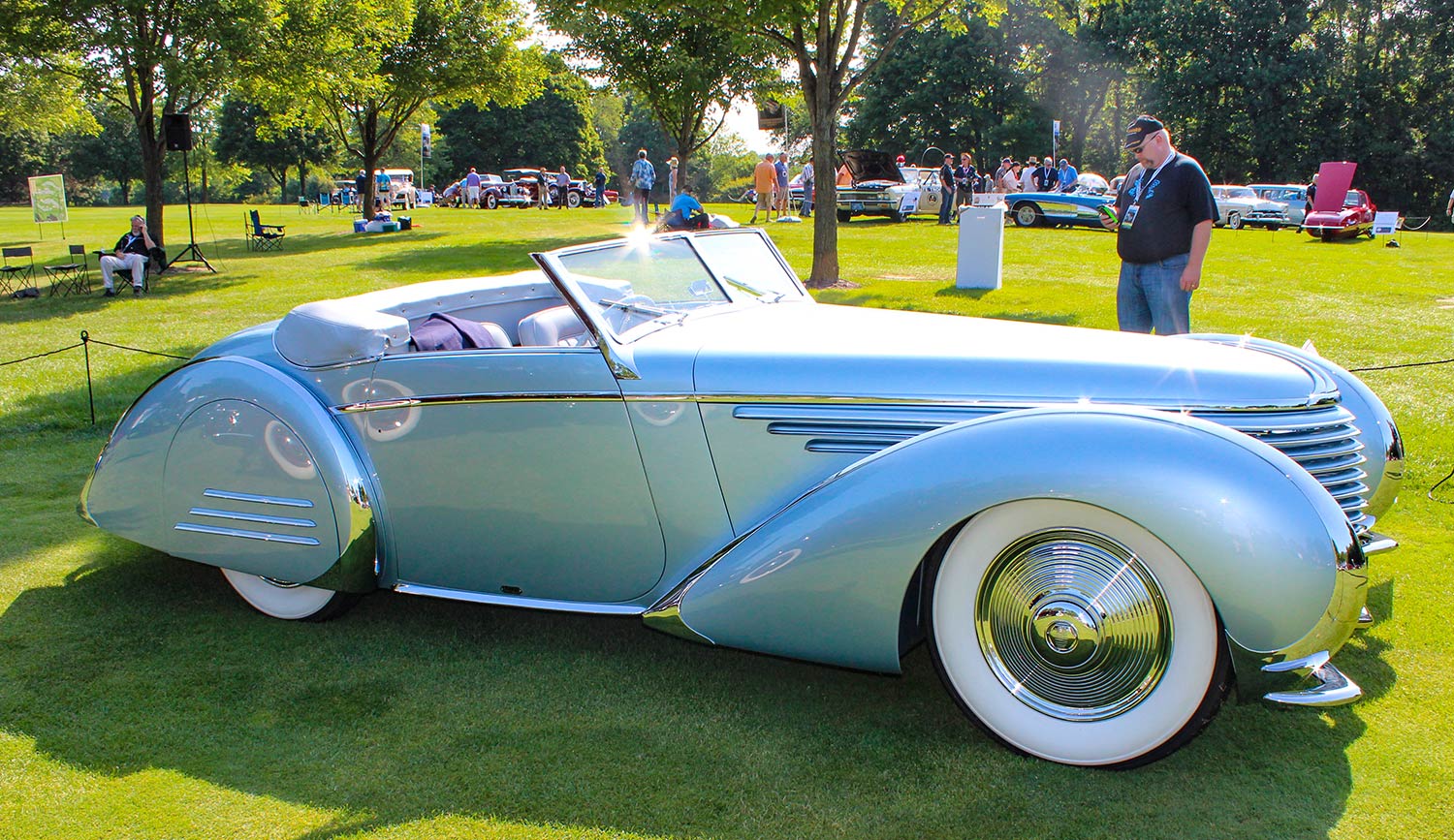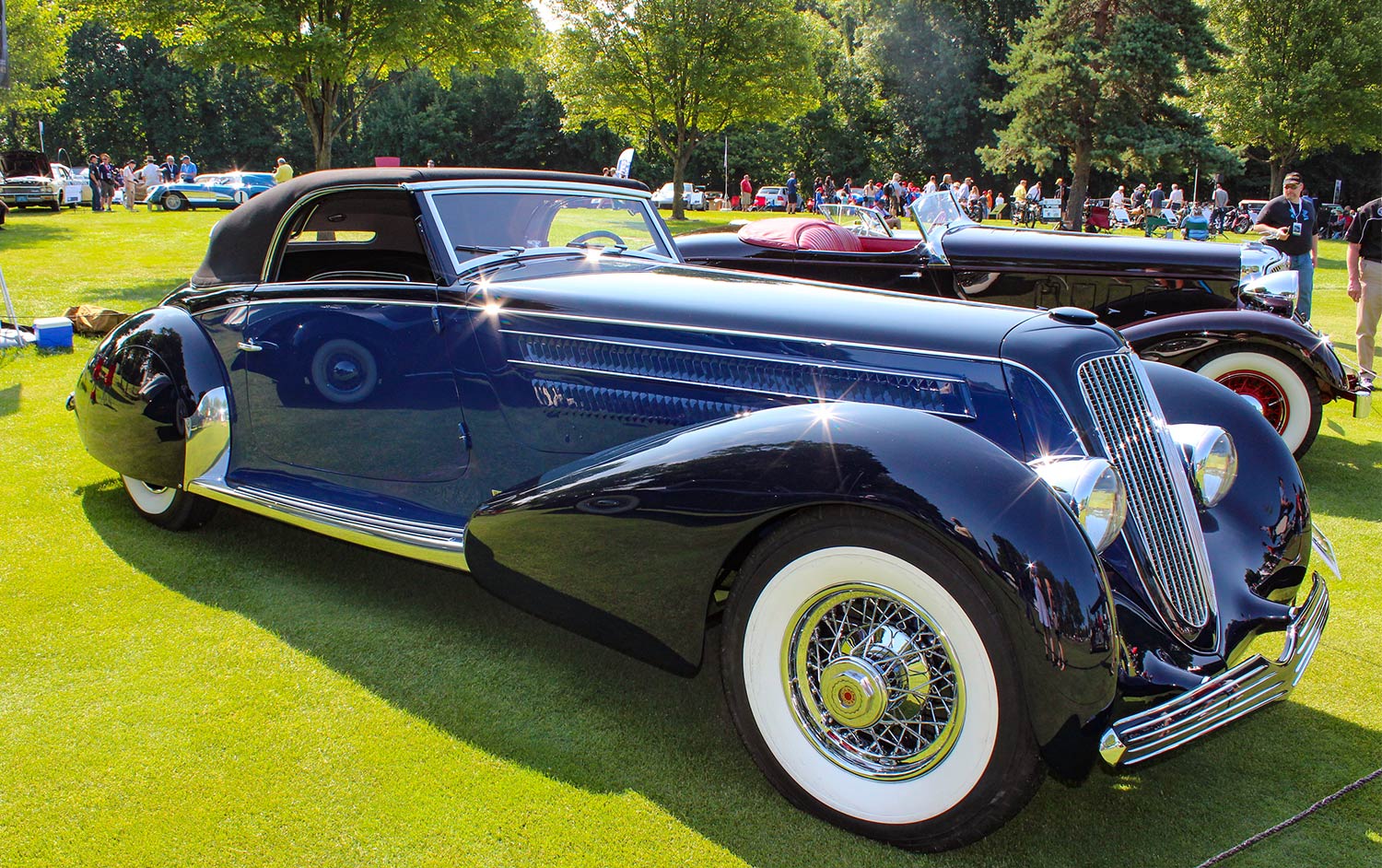 Sam & Emily Mann's 1935 Duesenberg JN Rollston Roadster (previously owned by Clark Gable)
All in all, it was a wonderful weekend capped off by a quick visit to RM Restoration on the way home.
We are excited to return to St. John's July 26-28, 2019 for what promises to be another wonderful show.
Rob McLeese
Photo and video: Kathryn Smith