Warren Rogalsky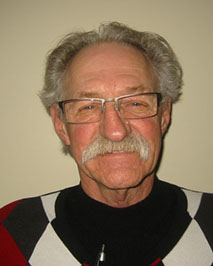 I was as born in 1939 in  southern Alberta ,Coaldale AB . I lived there till 1958 when I moved to Calgary AB.
I began my chosen profession as a professional truck driver. I had a succesful career for 45 yrs. My last job lasted 35 yrs with the same company hauling dry bulk cement thru the 3 western provenices SK.AB.BC.  I managed to have 40 yrs & 4 million miles of accident free driving.
My personal life.  I got married in 1962 & had 2 children. I remarried in 1990. I have 5 grandchildren. & 1 great granddaughter  My spouse passed away in 2006.
My interest in cars was always there & being raised on a farm & being the oldest boy I had to drive at a early age. My uncle had a beautiful 1952 Pontiac which I thought was the best car ever. Having owned a few Pontiacs over the years I still have 2 Pontiacs & am active in the Alberta Iron Indians Pontiac Club.
I got involed in the SVAA 2008 as a director &  a NAACC director 2010.  I am the Alberta coordinator for the Canadian Coasters Cross Canada 2017 tour .