Bob Ford
Mt. Pearl, Newfoundland
Married - 2 sons
We have been members of The Edsel Owners Club and International Edsel Club
since early 70's. I'm one of the founding members of NF Antique &
Classic Car Club formed in Oct. '80 and was elected and served as
president for six years. Since then I'm still very active in all club
activities. We are members of Nova Scotia Mustang Club and our son is a
member of Falcon Club of America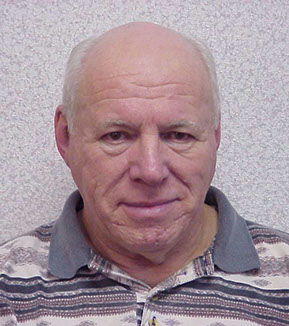 We have driven our Edsel's to National Meets in Virginia 1981, Detroit
1982, Harrisburg PA & London Ont. in 1985. We've done a two week
cruise with other members of NF Antique and Classic Car Club to Cape
Cod, Mass. We have also been very involved in both 1992 Cross Canada
Tour and Coast to Coast 2000 Tour in which we went all the way. This
past summer Thelma and I and three other couples did a 10 day tour of
PEI, New Brunswick and Nova Scotia in our Mustangs. I do all the work
on our cars and can drive any of them anywhere.
I have been Membership Director in the National Association for many
years and the NF Representative since we became a member club.
I believe there should be a National body for many reasons. A large
group with representation coast to coast can have a great impact when
dealing with Federal and Provincial matters concerning the old car
hobby. Also, with provincial representation you know what's happening in other
parts of the country.
Through the old car hobby we have made good friends in every province of
Canada, U.S.A., England, Norway, Iceland and New Zealand.